Learn How to Crochet and Read Patterns – The Ultimate Guide
Learning to crochet is almost like learning another language to many beginners – just learning how to read crochet patterns seems terrifyingly daunting at first. Reading crochet patterns is the equivalent of reading a book where it's done left from right. We're going to help you understand how to crochet and read patterns for whether you're a beginner to the crocheting world or an experienced crocheter looking to strengthen their skills. We're sharing some cheats, tips, and tricks you need to learn how to read crochet patterns including the different abbreviations. PLUS we're sharing a video on how to crochet with left-hand for all of you left-handers. Let's get to it!
Crochet Abbreviations & Terms Cheat Sheet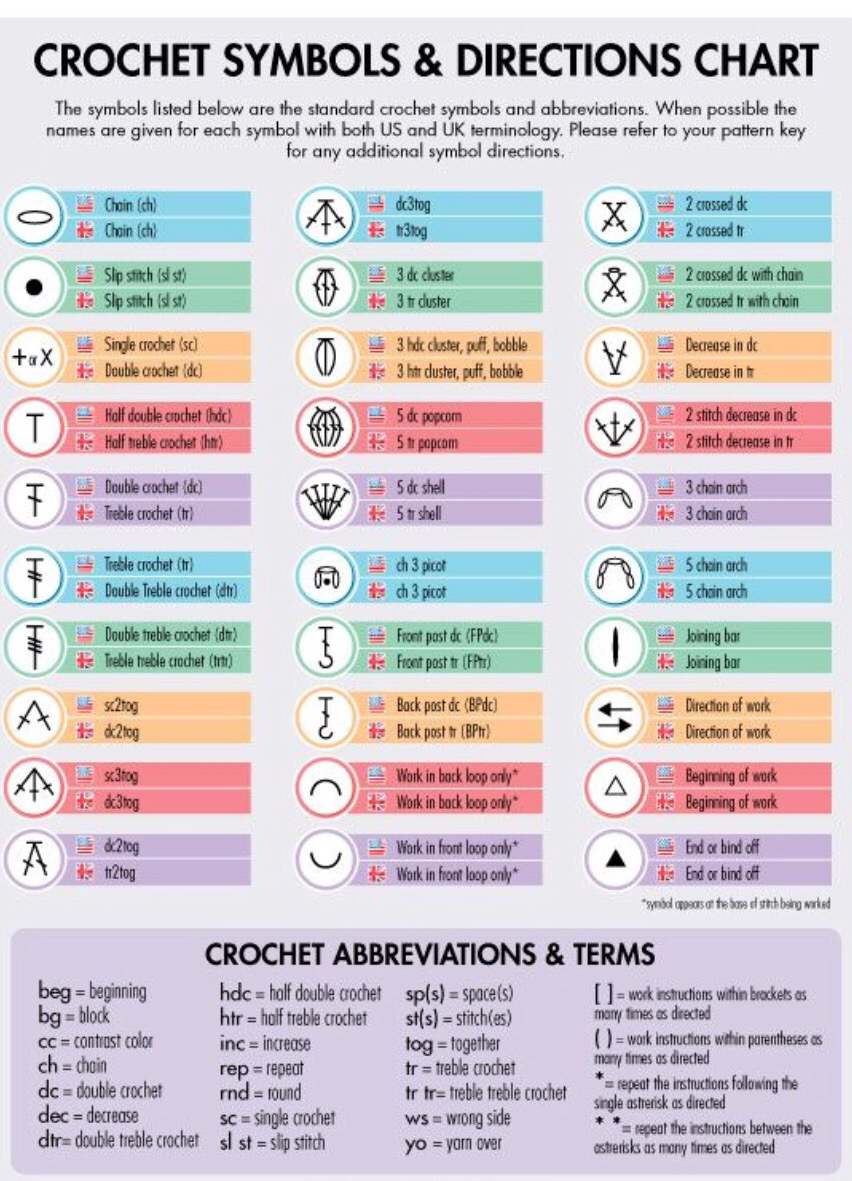 Image Credit: crochetandtea.co.uk
The image above is an ideal reference guide to all of the crochet abbreviations, terms, and symbols used in various crochet patterns. If you find yourself looking at a pattern in another language the symbols will help guide you through.
See how to crochet and read patterns on the next page.