20 Cheap and Awesome Landscaping Projects to Transform Any Garden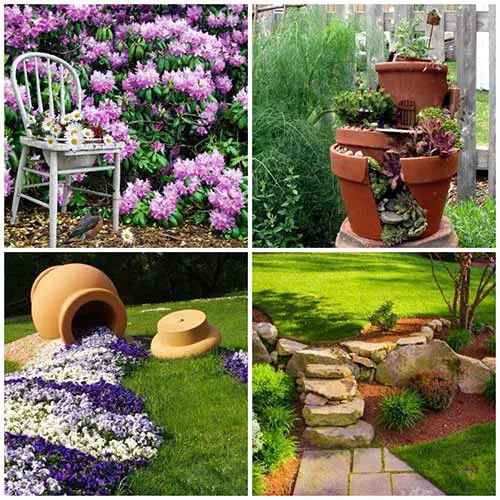 Many homeowners would love to have an enchanting landscaping and garden that will deliver the wow factor, but sometimes it can be rather costly showcasing your rank status amongst the other "most eye-catching lawns" on the block.
There are a plethora of ways you can transform that flat lawn and garden into a showstopping wonderland with just a few simple, yet cheap, tricks. Please read on to our 20 Cheap and Awesome Landscaping Projects to Transform Any Garden.
Before we get started, maybe you should check out my post on Plants That Naturally Repel Fleas And Ticks and incorporate some of these into your landscaping.
# 1 Rope Lighting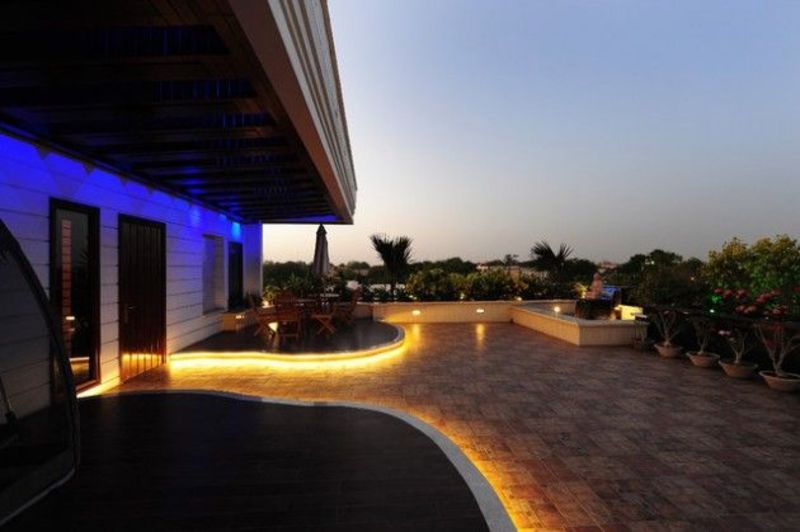 (Image Credit: christmaslightsetc.com)
I don't know about you, but the walkway lantern lamps are becoming boring. Why not change things up a bit and use rope lighting? This type of lighting makes any part of your lawn and garden POP!
Rope lighting can make a more dramatic barrier for your walkway or garden while being inexpensive. Just make sure to purchase the lighting that can withstand intense weather conditions.
#2 Tree Log Garden Furniture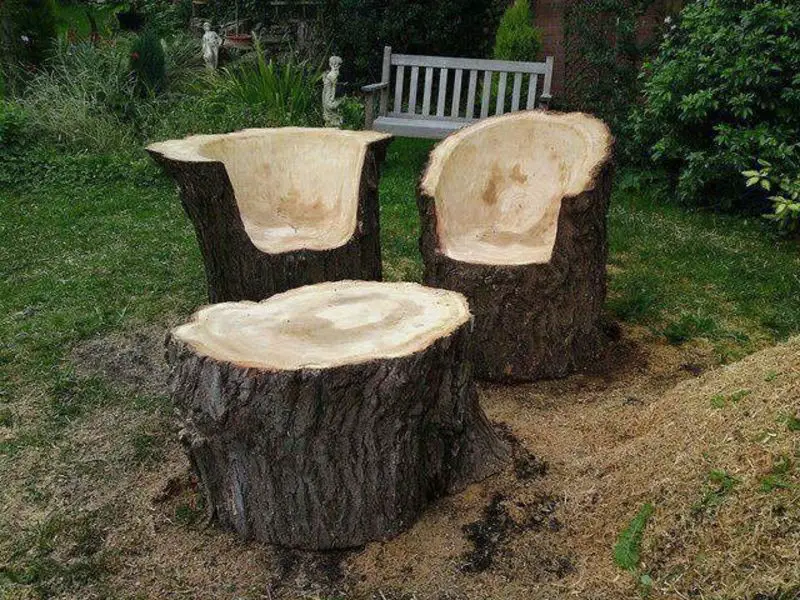 (Image Credit:  pinterest.com)
Bring your own chainsaw (BYOC) Mother Nature will supply the rest. If you've had some tree damage from a terrible storm that knocked down some trees, then turn a negative into a positive with an awesome twist of events. Your neighbors will sure be envious of your creative approach. Even if Mother Nature didn't supply you with the tools needed; contact a local timber supplier and get yourself that rustic look.
#3 Stumpy Flower Bed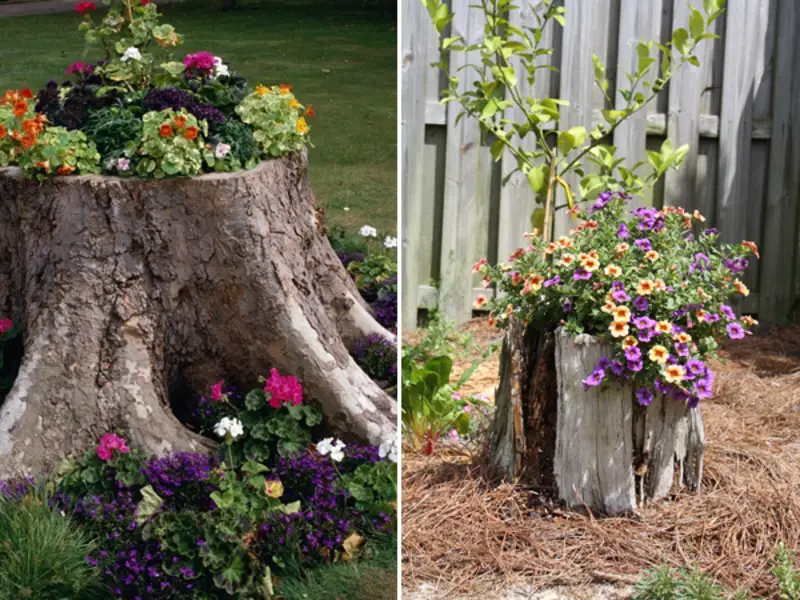 (Image Credit: cutediyprojects.com)
Rustic tree stump furniture not for you? Okay, how about turning those tree stumps into gorgeous flower beds? Using nature to help execute a beautiful garden is the most perfect and cheapest way to increase the style of your garden.
See more projects on the next page…