How to Keep Rabbits Out of Your Garden Using Natural Ingredients – No Harmful Chemicals Needed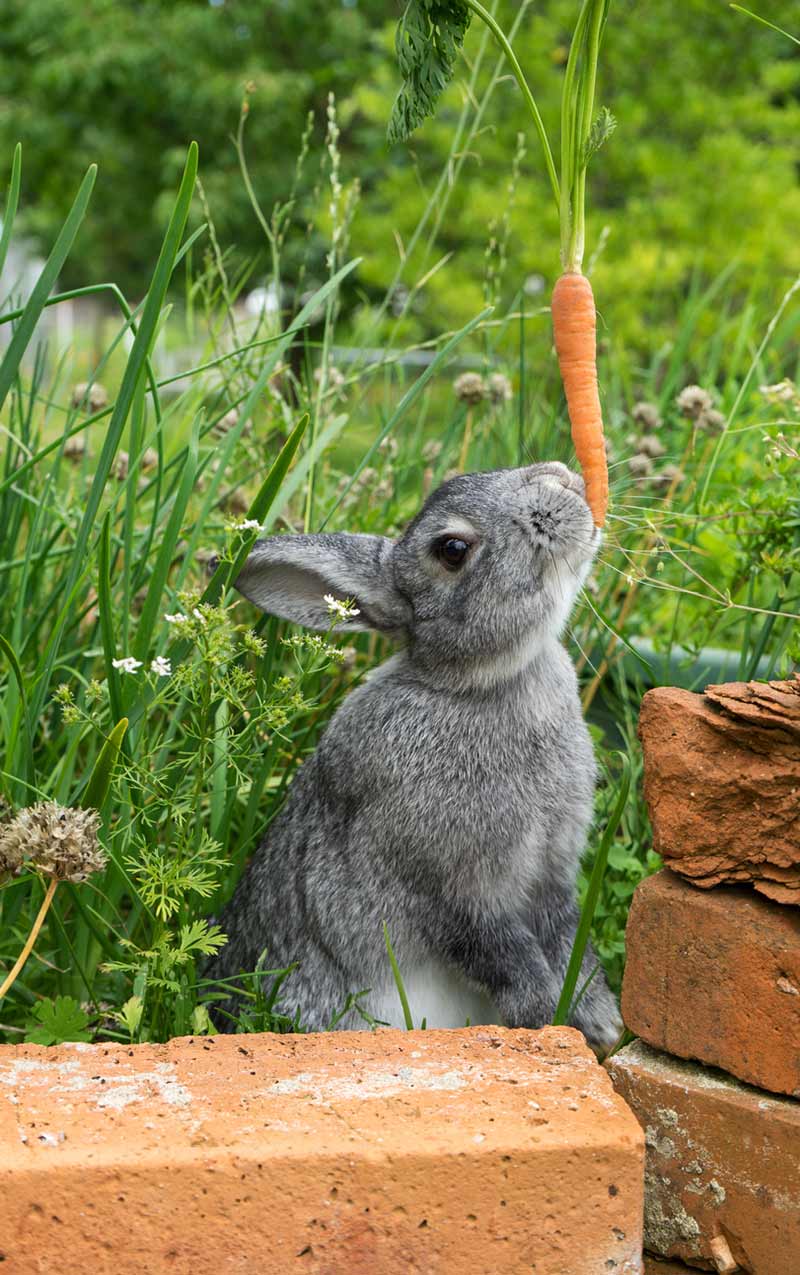 I understand the nuisance that rabbits can cause in gardens and landscapes. While there are many commercial rabbit repellents available, many people prefer natural alternatives that are safe for the environment and do not harm the rabbits.
Why try natural when you can use commercial products?
There are several reasons why someone might prefer to use natural rabbit repellents over commercial products:
Safety: Natural rabbit repellents are often safer for the environment, as well as for pets and other animals that may come into contact with them. Commercial products may contain harmful chemicals that can be toxic to animals and humans.
Cost: Natural rabbit repellents can be made at home using ingredients that are readily available and inexpensive. Commercial products can be expensive, and using natural repellents may save money in the long run.
Effectiveness: Natural rabbit repellents can be just as effective as commercial products when used correctly. In some cases, they may even be more effective because rabbits can become accustomed to the scent of commercial products over time.
Personal preference: Some people simply prefer to use natural solutions whenever possible, as they feel it aligns better with their values and lifestyle.
Natural rabbit repellents may need to be reapplied more frequently than commercial products, and may not be as effective in severe rabbit infestations.
In these cases, using a combination of natural and commercial products may be the best solution. Ultimately, the decision to use natural or commercial rabbit repellents comes down to personal preference and the specific needs of your garden or landscape.
Here are some natural rabbit repellents that you can make at home:
Cayenne pepper spray:
Cayenne pepper contains a compound called capsaicin, which is irritating to rabbits' sensitive noses. When mixed with water and dish soap, the pepper spray becomes an effective deterrent. The dish soap helps the spray stick to plants and surfaces, ensuring that the scent of the pepper lingers longer. However, this spray needs to be reapplied after rain or heavy watering.
Garlic spray:
Garlic contains sulfur, which has a pungent odor that repels rabbits. Crushed garlic cloves are steeped in water overnight to create a strong, smelly liquid that can be sprayed on plants and surfaces. This spray can last up to a week and will also deter other pests like insects and deer.
Epsom salt:
Epsom salt is a natural deterrent that works by making the soil around the plants taste bitter. This is due to the high concentration of magnesium and sulfur in the salt. Sprinkling Epsom salt around plants and on the ground near the affected areas can help keep rabbits at bay. However, it needs to be reapplied after rain or heavy watering.
Human hair:
Rabbits have a strong sense of smell and can be deterred by the scent of human hair. This is because rabbits associate the scent of humans with danger. Sprinkle hair from hairbrushes or hair salons around the affected areas, or tie hair into small mesh bags and hang them from trees or shrubs.
Predator urine:
Predator urine is a natural deterrent that mimics the scent of animals like foxes, coyotes, or bobcats, which are predators of rabbits. When rabbits detect the scent of these predators, they become scared and avoid the area. Predator urine can be purchased from outdoor supply stores and should be sprayed around the affected areas.
It is important to note that natural rabbit repellents may need to be reapplied more frequently than commercial repellents, and may not be as effective in severe rabbit infestations. In addition, these natural repellents may also repel other animals, so use them with caution in areas where other animals may be present.
Physical barriers
To prevent rabbits from entering your garden or landscape, consider using physical barriers such as chicken wire or fences. Be sure to make the barriers tall enough to prevent rabbits from jumping over them, and bury the bottom of the barrier at least 6 inches deep to prevent rabbits from digging under them.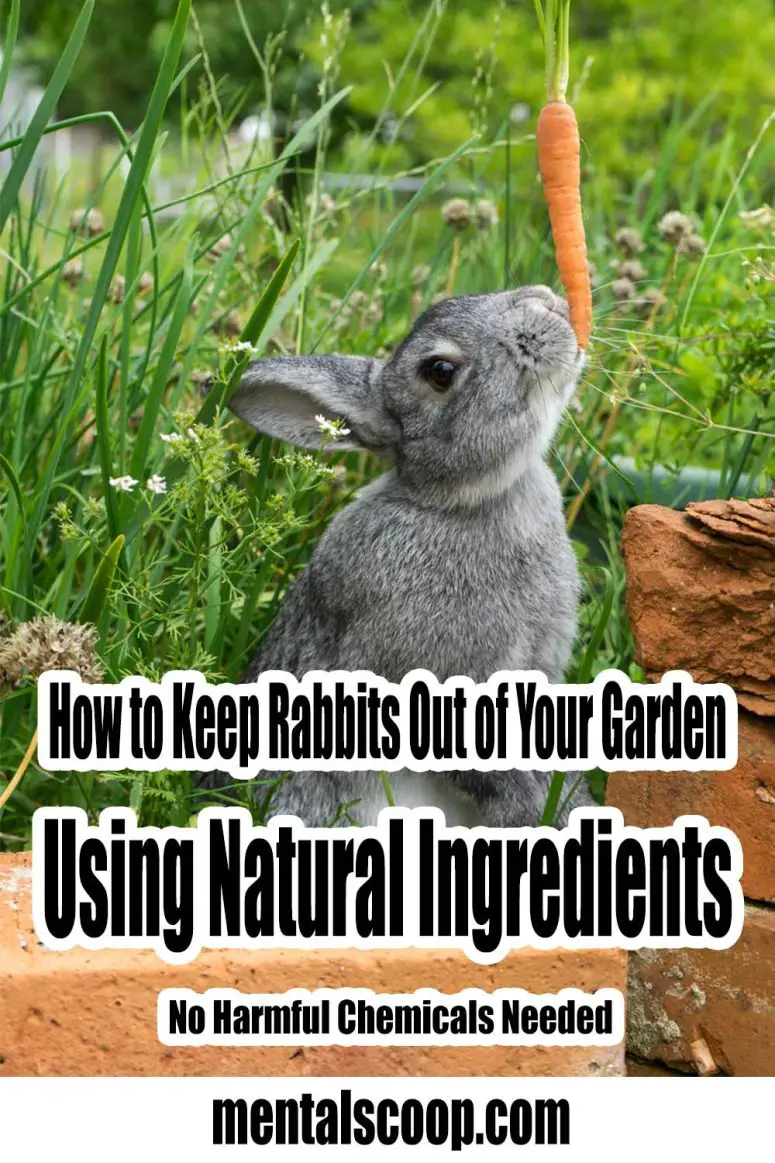 More interesting articles you may be interested in reading: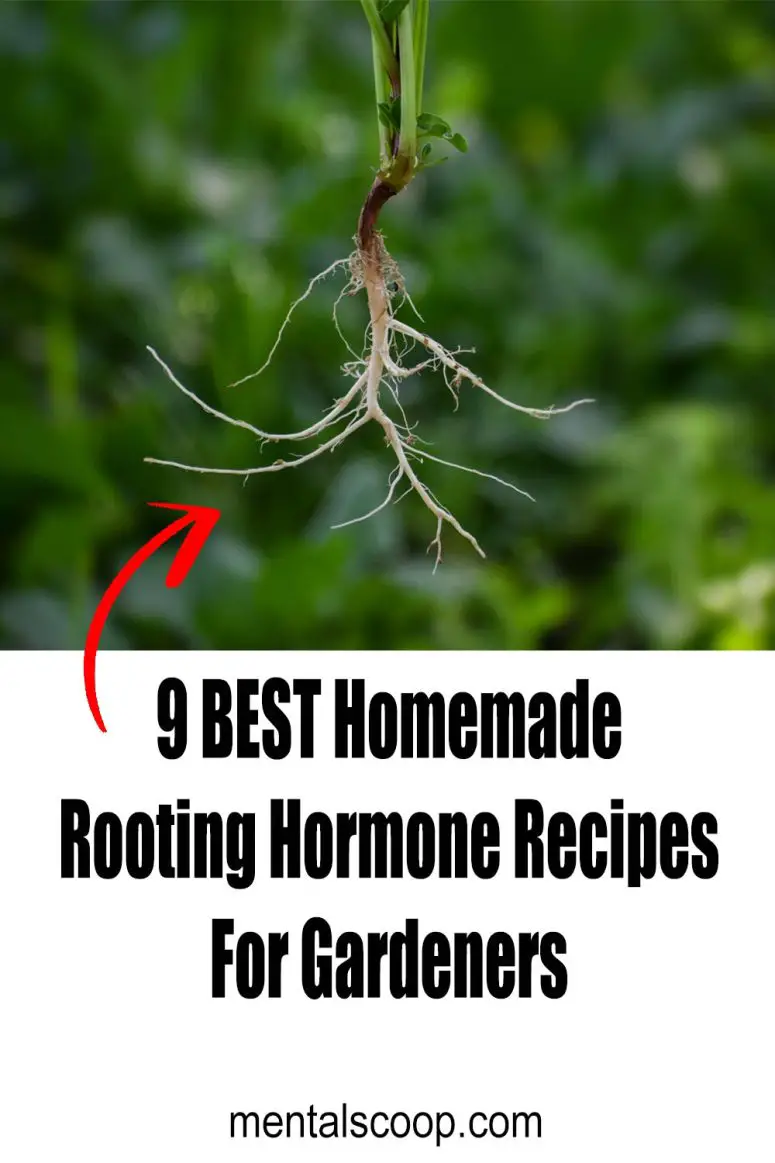 Thanks for reading and be sure to share this info with your friends using the social share buttons below.
Talking about social stuff, consider liking our Facebook page to keep up to date with our articles. Check out our other articles for more mental scoops!