Grow BIG FLUFFY Teddy Bear Sunflowers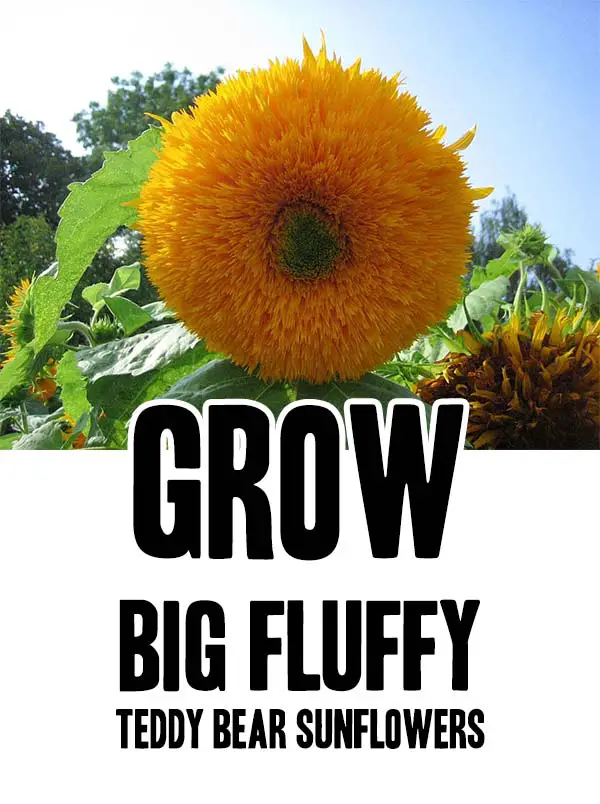 Are you looking to spice up your garden this year? If so then you should consider growing some stunning teddy bear sunflowers!
They are beautifully soft and fluffy. They have a golden yellow fully double 6in. bloom. These plants would work well in borders, containers and even bouquets.
Teddy bear sunflowers produce a flower mid-summer on. Once the head ripens they can attract a variety of birds! So leave them on once they are done blooming.
Scientific Name : Helianthus
Sowing Temperature : 18 – 35℃
Growing Temperature : 15 – 40℃
Looking for seeds? Look no further
70 seeds for under 5 bucks! Get the seeds here
75 Days to maturity. Plant 3/4″ deep, water, and watch 'em grow. A favorite of both seasoned and novice gardeners. Awesome mass planting! Attracts bees, butterflies, and birds!
More interesting articles you may be interested in reading:
How To Remove A Tree Stump Painlessly
You Can Get Candy Cane Flowers That Will Get You In The Mood For The Holidays
Fluffy Miniature Cows Are SO CUTE and They Make GREAT PETS.
Thanks for reading and be sure to share this info with your friends using the social share buttons below.
Talking about social stuff, consider liking our Facebook page to keep up to date with our articles. Check out our other articles for more mental scoops!