You Can Get Candy Cane Flowers That Will Get You In The Mood For The Holidays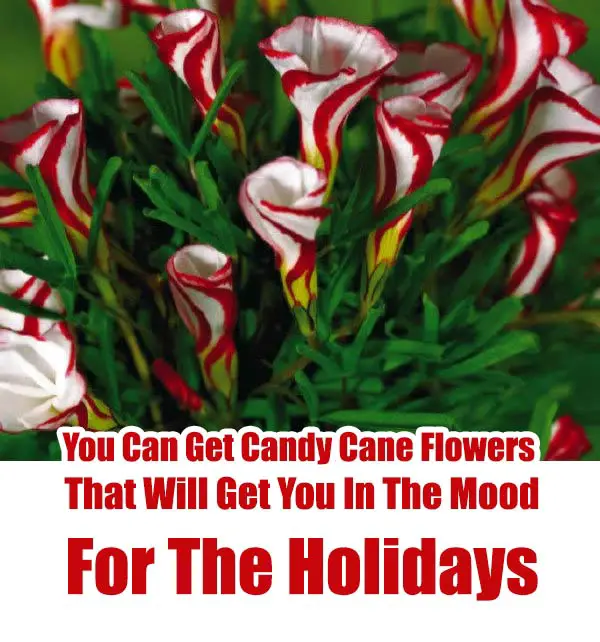 These plants are absolutely beautiful in full bloom, they are even more stunning when they have not quite opened up completely and display a red and white swirling pattern.
Oxalis versicolor (Candy Cane Sorrel) can be planted in the garden or in a planter. They usually flower around October-January. Perfect for the holiday season.
Candy cane sorrel bulbs can be planted at any time the ground is not frozen. These are rated by the USDA for zones 7-9. But if you want to plant these in pots for a table piece then you can plant these in the antarctic if you desire 😛
Where you can buy these beauties from?
Good question, there are endless websites you can buy these plants from but I have taken the time to hand pick a few with the BEST REVIEWS. (I am NOT getting compensated for sharing these links)
https://www.dutchbulbs.com/product/oxalis-versicolor
https://greenseedgarden.com/product/100-pcs-seeds-rare-oxalis-flowers-color-rotary-oxalis-versicolor-for-home-garden-bonsai/
Growing candy cane sorrel is simple
Once candy cane sorrel bulbs are established they only need occasional watering and fertilization.
I am going to grow some and have them on my porch! Maybe even try my hand at growing them in a table planter to get the holiday season flowing in my house.
More interesting articles you may be interested in reading:
How To Remove A Tree Stump Painlessly
10 Vital Home Maintenance Tasks You'll Regret If You Forget
Cherry Rose sunflowers Are Stunning. Get Some Seeds
Thanks for reading and be sure to share this info with your friends using the social share buttons below.