Everyone Needs a Wearable Sleeping Bag
Are you tired of feeling restricted and confined in your sleeping bag while camping or lounging at home? Introducing the Original Wearable Sleeping Bag, the ultimate solution for comfortable and mobile warmth anywhere you go.
This best-selling sleeping bag is perfect for family campers and outdoor enthusiasts who want to stay cozy and warm all year round.
With easy-access hand openings and removable booties, you can enjoy complete freedom of movement while using the bag. Whether you're camping, sleeping over, backpacking, working from home, or relaxing by the fire pit, the Original Wearable Sleeping Bag has you covered.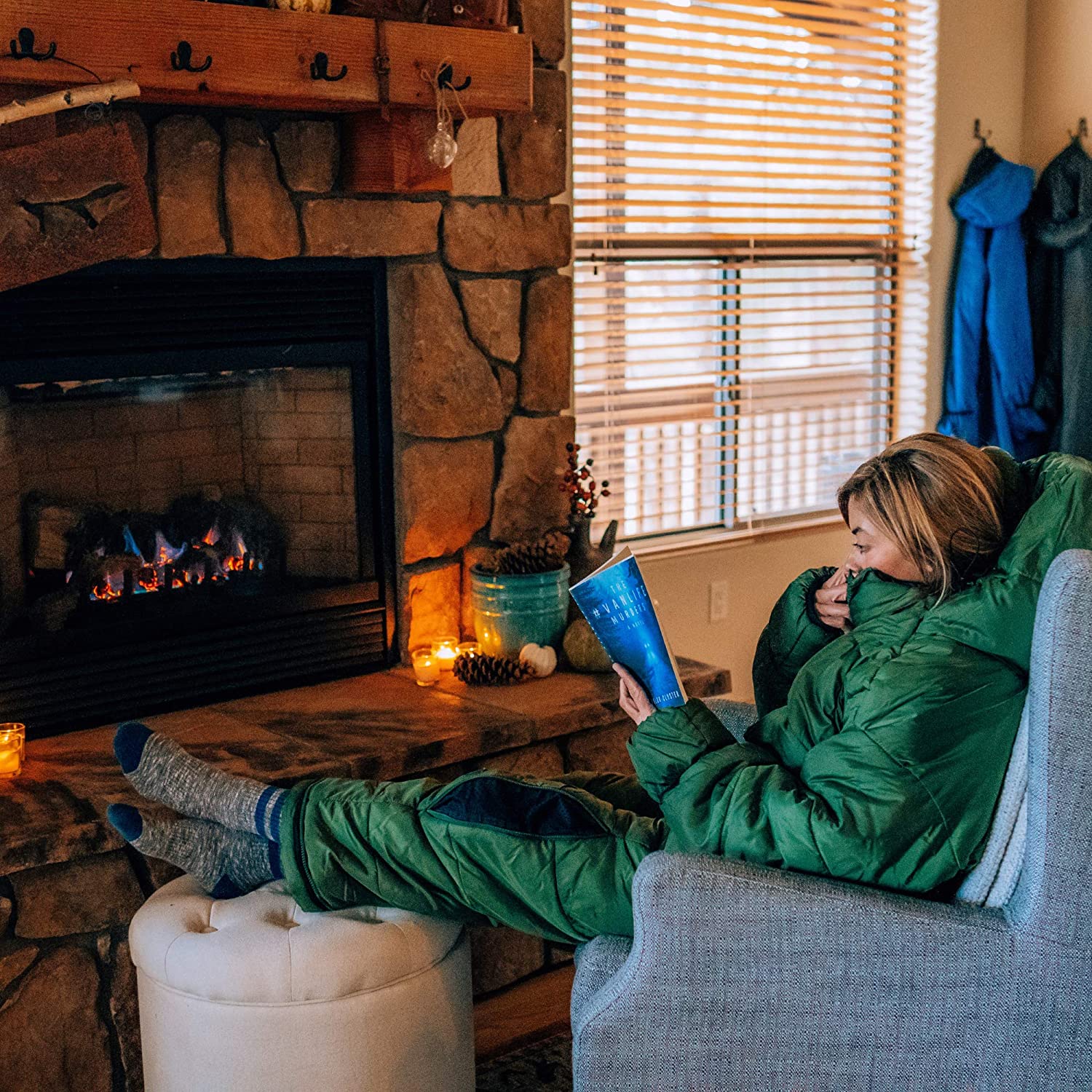 But the benefits of this sleeping bag don't stop there. It is also ultra-warm, thanks to its synthetic insulation made up of tiny circular clusters of fiber that mimic the properties of down clusters. And when it gets dirty, simply toss it in the washing machine on cold water and hang dry – it's machine washable!
And the best part? The Original Wearable Sleeping Bag is made with 100% recycled materials. Each bag is produced using 230 discarded plastic bottles that are recycled into polyester fibers, taking a meaningful step towards more sustainable production. This helps to reduce waste, protect people's health, and push for a more sustainable planet.
So why wait? Upgrade your camping and lounging experience with the Original Wearable Sleeping Bag and enjoy warmth and freedom wherever you go.
What The Selk'bag Original Wearable Sleeping Bag Offers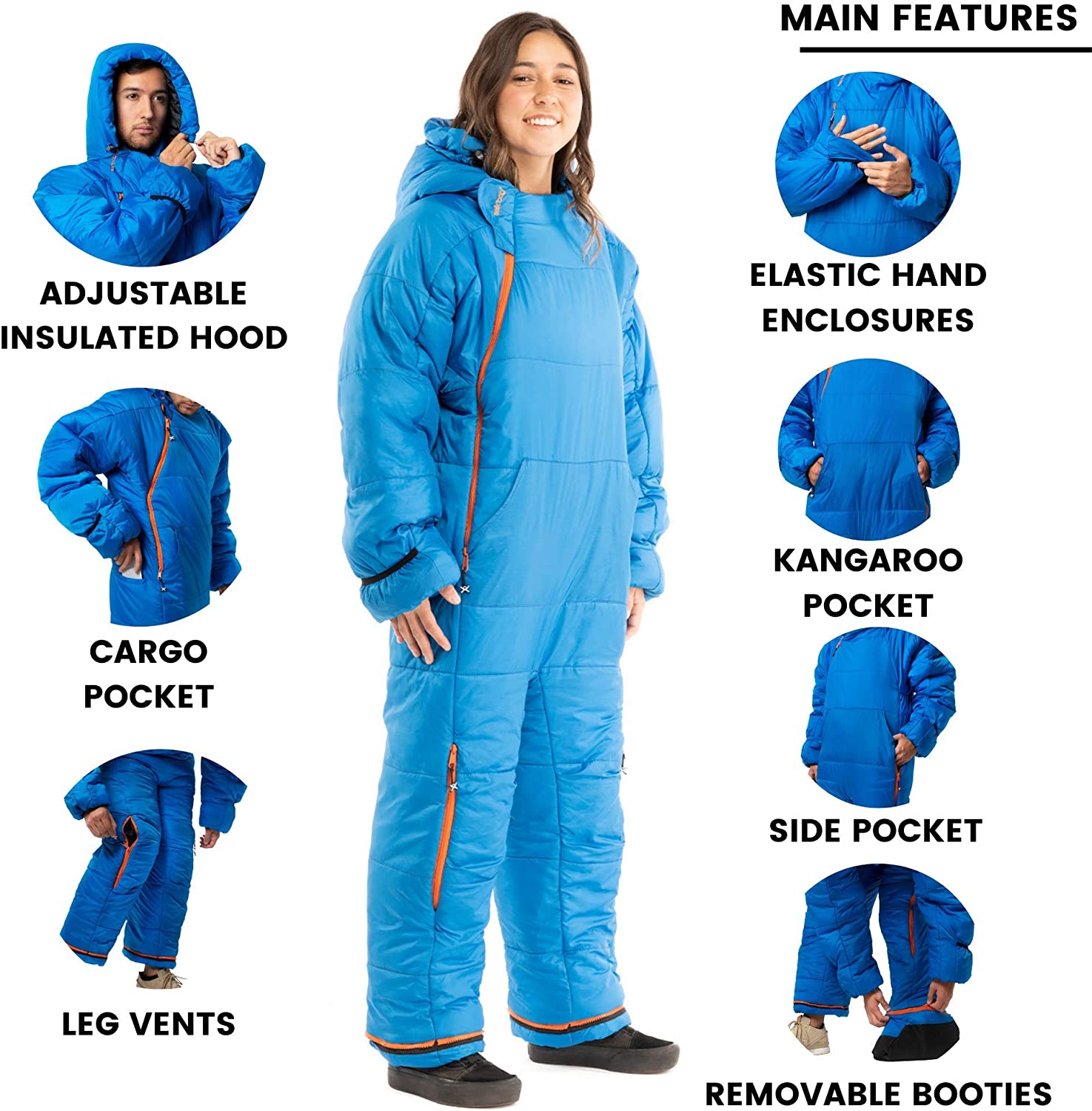 Stay warm and protected from the elements with a Balaclava Face Mask. This versatile accessory is perfect for more extreme conditions, providing added warmth and protection against cold winds.
But the convenience doesn't stop there. The Selk'bag also features a cargo pocket, perfect for stashing your phone or any other items you need to keep close at hand. And with elastic hand enclosures, you can easily access your hands in and out of the mask quickly and effortlessly.
But that's not all. The Selk'bag also features a kangaroo style pocket, perfect for resting your hands and keeping anything you need within easy reach. And with zippered vents on both legs, you can easily regulate your temperature and comfort.
But we didn't forget about your feet either. The Selk'bag comes with zip-off booties, reinforced with durable nylon for added durability. This means you can wear your own shoes when active, or the booties when you're sleeping.
And for the ultimate in comfort and warmth, The Selk'bag also features an adjustable hood, insulated for the best fit and comfort. And with side entry, you can easily access your pockets or fly.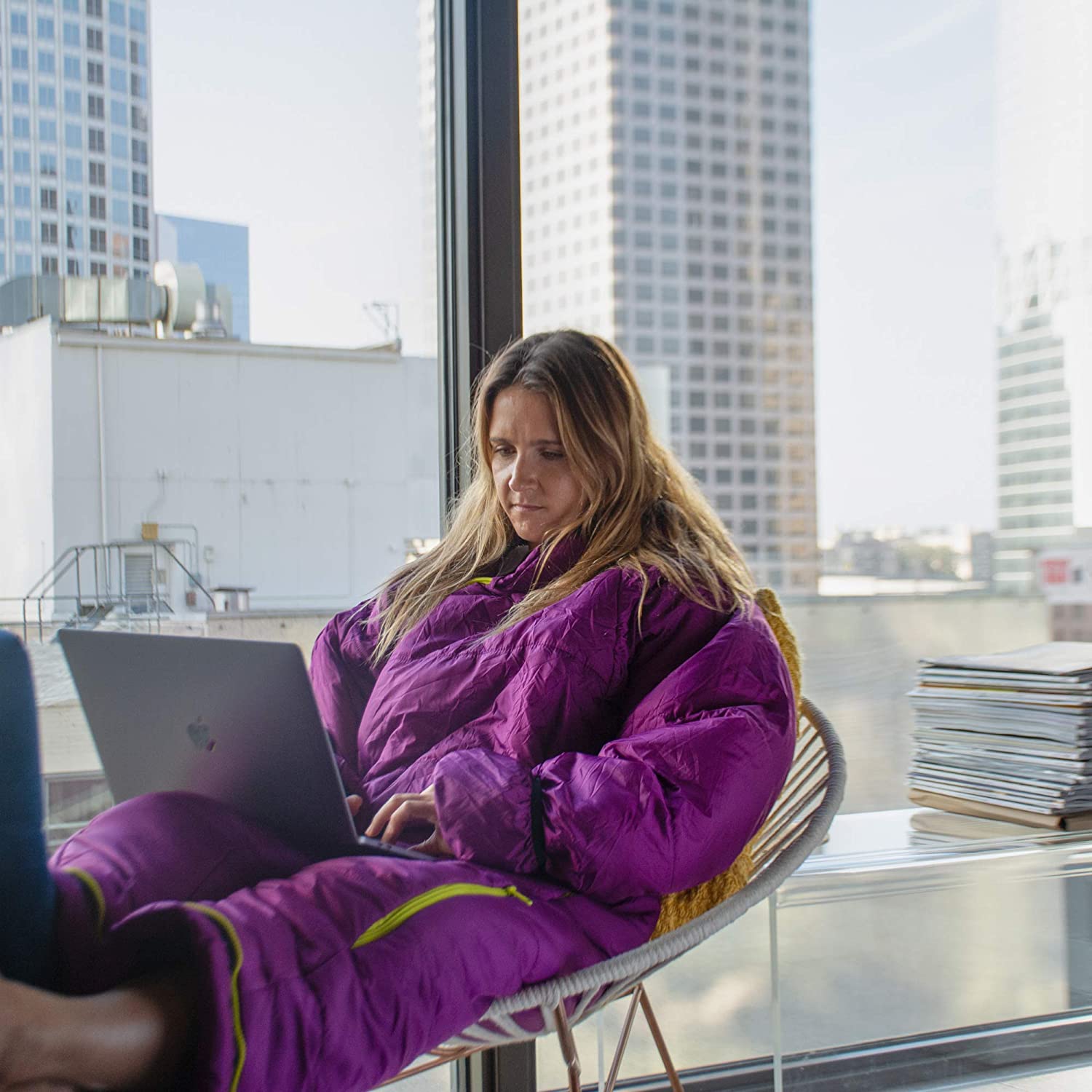 Where can I buy a Selk'bag?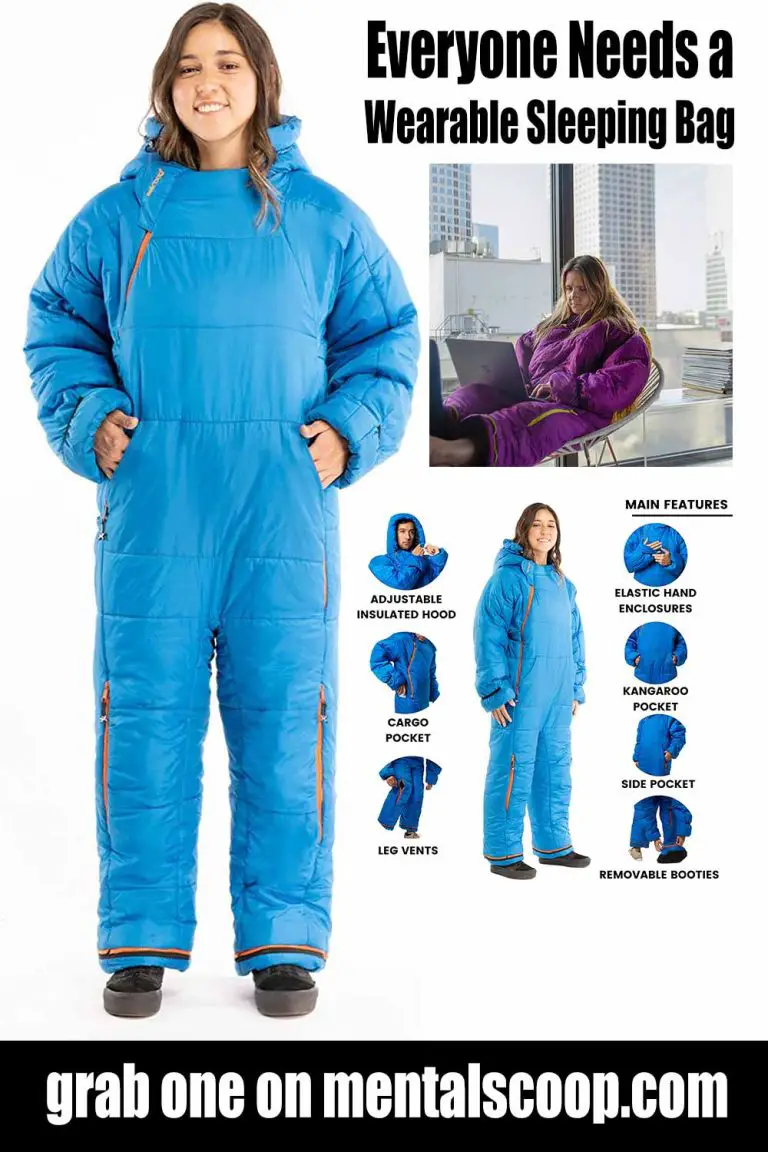 More interesting articles you may be interested in reading: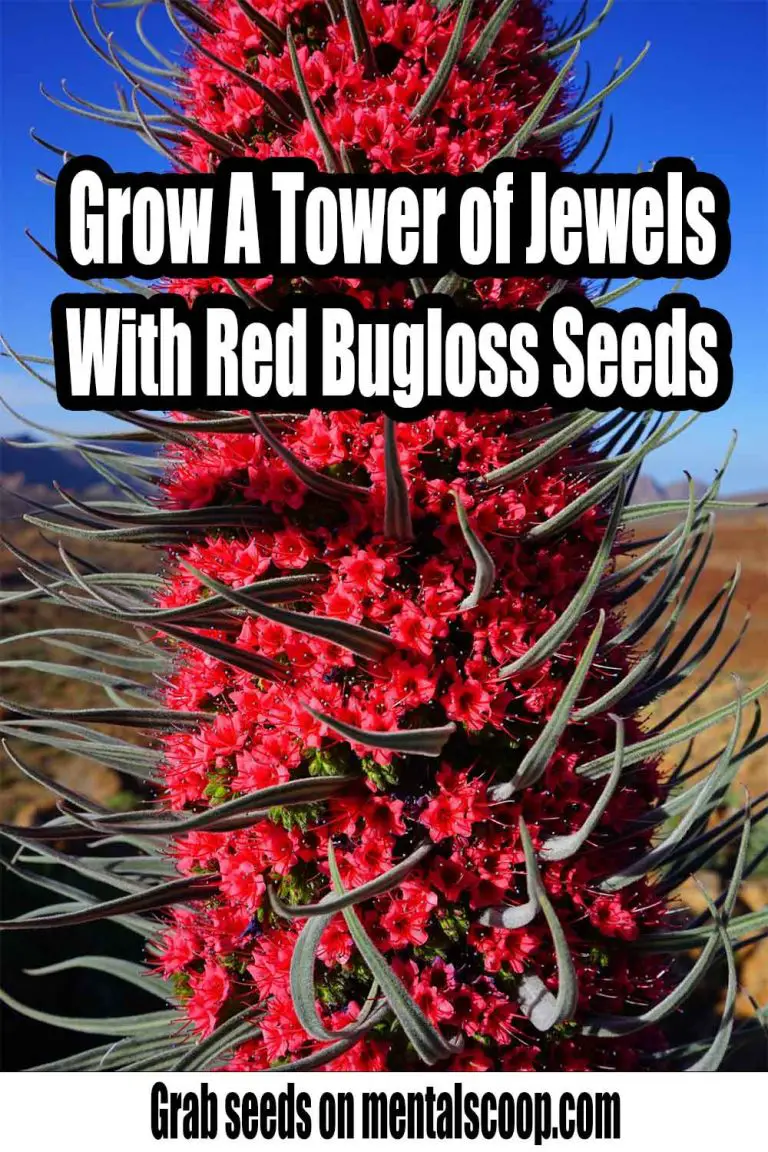 Fluffy Miniature Cows Are SO CUTE and They Make GREAT PETS.
20 Ways to Deter Rabbits from Eating Your Garden
How To Get Rid Of Wasps With Just A Brown Paper Bag
How To Get Rid Of Any Burrowing Animals With This Dawn Soap Solution
Thanks for reading and be sure to share this info with your friends using the social share buttons below.
Talking about social stuff, consider liking our Facebook page to keep up to date with our articles. Check out our other articles for more mental scoops!