13 Plants That Give You Bang for Your Buck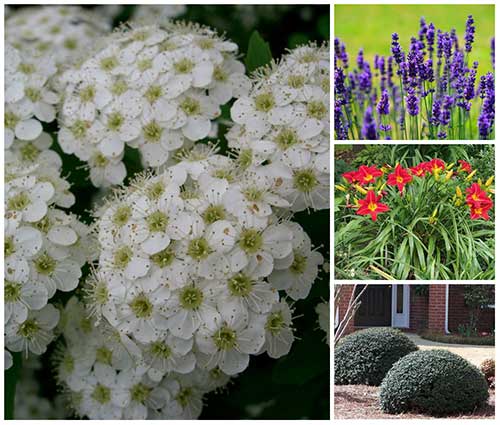 Here's a list of some inexpensive and lower maintenance plants and flowers that will really add beauty to your garden. The spiraea, pictured above, is one of my favorites and will be a newcomer in my garden this year. It's absolutely gorgeous and provides year-round interest.
Incorporating all or some of these plants, flowers and trees into your landscaping could vastly improve your house "curb appeal" This could help you sell your house faster, and for more money. If you are staying in your house and just want to enjoy a beautiful garden then these 13 plants will certainly do just that.
*Side Note*… If you plant fruit trees, remember to plant at least 2 so they cross pollinate and produce a bountiful crop. I would hate to see you plant just one apple tree and never get to see big, crisp apples.
If you are interested in landscaping ideas too, check out my 20 Cheap and Awesome Landscaping Projects to Transform Any Garden article to get some amazing ideas.
I was also excited to see some of my favorites that are already in my garden on this list, including lavender and snapdragons. Read on to find which annuals, perennials, shrubs, and trees you should add to your landscaping to provide beauty on a budget, which is always a good thing.
Swamp White Oak Tree – around $25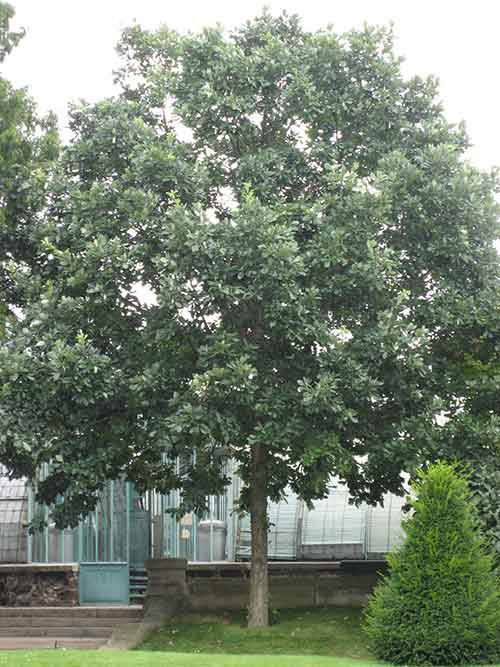 Quercus bicolor or the swamp white oak grows rapidly and can reach 60 to 80 feet (18 to 24 meters) tall with the tallest known reaching 29 m (95 ft) and lives up to 350 years.
The bark resembles that of the white oak. The leaves are broad ovoid, 12–18 cm (4.7–7.1 in) long and 7-11 (3–4 in) cm broad, always more or less glaucous on the underside, and are shallowly lobed with five to seven lobes on each side, intermediate between the chestnut oak and the white oak.
In autumn, they turn brown, yellow-brown, or sometimes reddish, but generally, the color is not as reliable or as brilliant as the white oak can be.
The fruit is a peduncled acorn, 1.5–2 cm (rarely 2.5 cm) (.6-.8 in, rarely 1 in) long and 1–2 cm (0.39–0.79 in) broad, maturing about 6 months after pollination
Apple Tree – around $10 – $20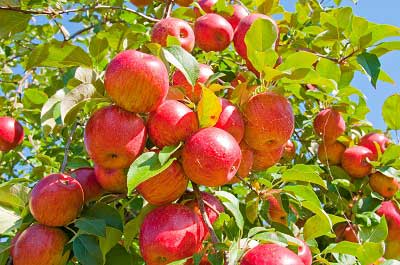 Apple trees are large if grown from seed, but small if grafted onto roots (rootstock).
There are more than 7,500 known cultivars of apples, resulting in a range of desired characteristics.
Different cultivars are bred for various tastes and uses, including cooking, eating raw and cider production.
Apple trees offer you great looking trees with the added bonus of apple to eat. Thus, saving you money on your grocery bill.
Sourwood Tree – around $10 – $60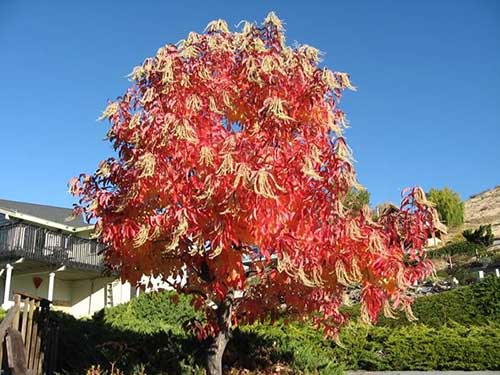 A medium-sized tree, the sourwood shines in the summer and fall. Its midsummer flowers appear like lilies-of-the-valley, are highly fragrant and contrast nicely against the green foliage.
Then in the fall, leaves turn intensely beautiful shades of brilliant crimson, purplish-red and sometimes yellow.
This tree shines in landscaping as a specimen in a lawn, a garden feature, an ornamental addition to larger trees or a clump in a large, open space.
And for honey lovers, the sourwood offers an additional bonus. Honey produced from the flowers of this tree is considered by many to be unmatched by clover, orange blossom, fireweed or any other honey.
Clethra Shrub – $10 – $25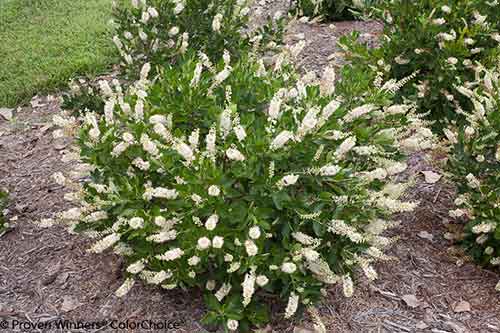 Clethra is a genus of flowering shrubs or small trees described as a genus by Linnaeus in 1753. Clethra is one of two genera in the family Clethraceae.
The species may be evergreen or deciduous, and all bear flowers in clusters.  It grows best in moist, slightly acid sandy soil in sun to light shade, though as a hardy native shrub, it tolerates a range of conditions (including shade, acidic wet soil, and salt spray)
Spiraea Shrub – $10 – $30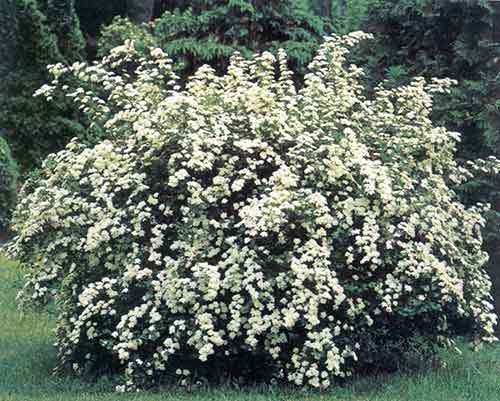 Many species of Spiraea are used as ornamental plants in temperate climates, particularly for their showy clusters of dense flowers.
Some species bloom in the spring, others in midsummer. Native Americans found Spiraea useful for making brooms and hanging seafood to cook.
Yaupon Holly Shrub – $15 – $40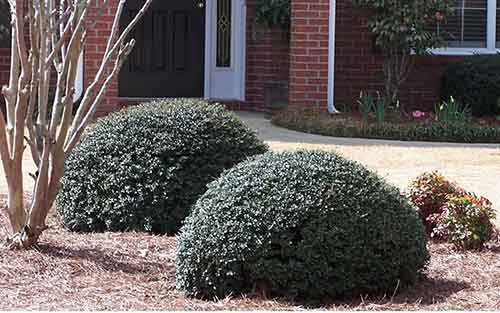 Yaupon holly is an evergreen shrub or small tree reaching 5–9 meters tall, with smooth, light gray bark and slender, hairy shoots.
The leaves are alternate, ovate to elliptical with a rounded apex and crenate or coarsely serrated margin, 1-4.5 cm long and 1–2 cm broad, glossy dark green above, slightly paler below.
The flowers are 5–5.5 mm diameter, with a white four-lobed corolla. The fruit is a small round, shiny, and red (occasionally yellow) drupe 4–6 mm diameter containing four pits, which are dispersed by birds eating the fruit.
Daylily – Around $4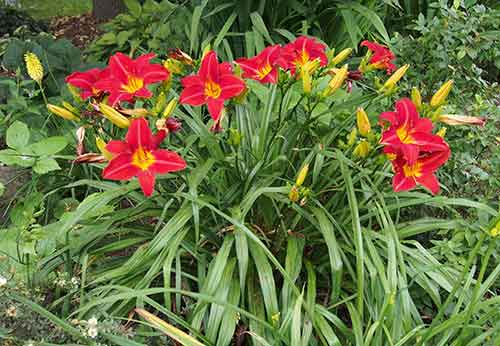 The daylily is sometimes referred to as the perfect perennial because it is:
Available in a rainbow of colors and a variety of shapes and sizes.
Able to survive with very little care in a wide range of climates.
Suitable for all types of landscapes.
Drought tolerant when necessary, with relatively few pest and disease problems in most gardens. See descriptions of pests and diseases that may be encountered.
Adaptable to various soil and light conditions.
Known to bloom from late spring until autumn.
Maiden Grass – Around $10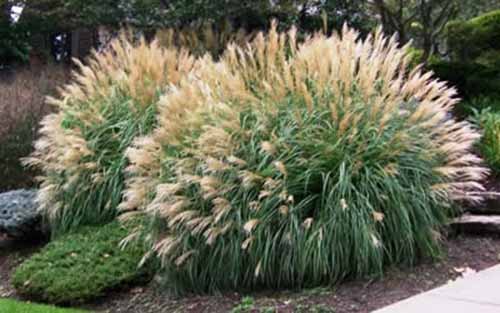 Attractive clumping ornamental grass with fine-textured, silver-green blades that turn golden-bronze after first frost. Great specimen for shrub or perennial beds, or when used in groups as a screen.
This is one of my favorites.
Black Eyed Susans – Around $10
Members of the sunflower family, the "black eye" is named for the dark brown-purple centers of its daisy-like flower heads.
The plants can grow to over 3 feet tall, with leaves of 6 inches, stalks over 8 inches long and flower diameter of 2 to 3 inches.
Butterflies, bees and a variety of insects are attracted to the flowers for the nectar.
As they drink the nectar, they move pollen from one plant to another, causing it to grow fruits and seeds that can move about easily with the wind.
Caladiums -Around $9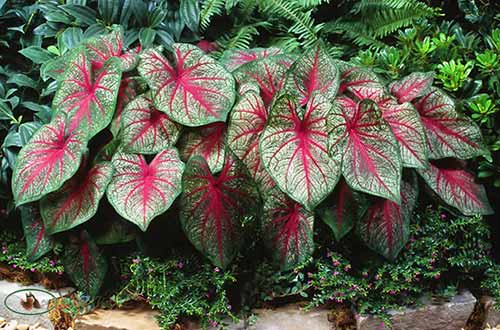 The bright leaves of these easy plants provide easy color any gardener will love.
Caladium leaves can be shaped like hearts, arrows, or lances in color combinations of red, pink, rose, white, chartreuse, and green.
The brilliant foliage of this classic plant is often translucent, which makes them light up your garden.
Cleome, White Queen – Around $2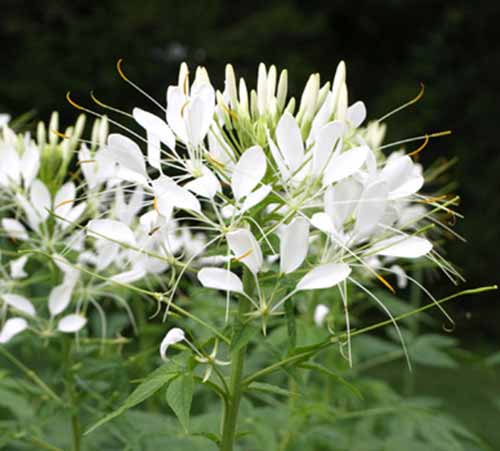 An old fashioned favorite, also known as Spider Flower, cleome's large airy flowers bloom atop sturdy 4 foot stalks.
A very stately centerpiece in the garden or as a cut flower for large arrangements.
If pinched when about 6 inches tall, each plant will branch out to produce a half dozen or more blooms.
Snapdragons – Around $6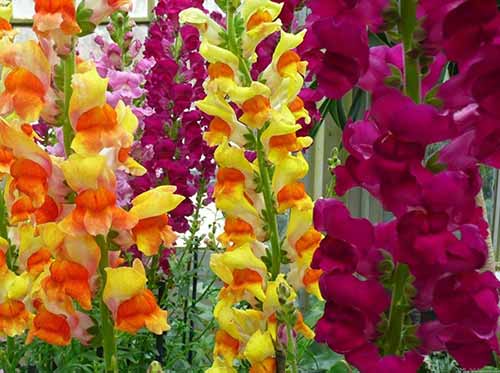 This Mediterranean native is deer resistant and grows well in sunny, outlying areas where these pests are prone to nibble.
Planting snapdragons in the vegetable garden may offer some protection from browsing deer as well.
Take advantage of the showy blooms of growing snapdragons and bring indoors for arrangements. Many snapdragons are fragrant
Lavender – Around $5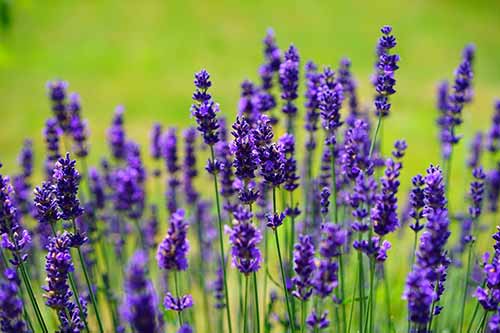 In a formal garden, lavender may be clipped to form a low hedge or an aromatic border along a path.
In a rock garden, a single plant or just a few plants may be used to great effect as an accent.
And, of course, lavender is a natural choice for any herb garden. The cool, gray-green foliage contrasts nicely with its own flowers, as well as dark green herbs and other plants.
This plant is said to repel deer too. So plant a lot of this if you have issues with deer.
If you enjoyed this article you may want to check out my 20 Cheap and Awesome Landscaping Projects to Transform Any Garden article too. This will give you a lot of ideas on what you can do in your garden to give it a nice landscaped look and feel.
Thanks for reading and be sure to share this info with your friends using the social share buttons below. Talking about social stuff, consider liking our Facebook page to keep up to date with our articles. Check out our other articles for more mental scoops!