Smoky Halloween Pumpkins Make For GREAT Halloween Photos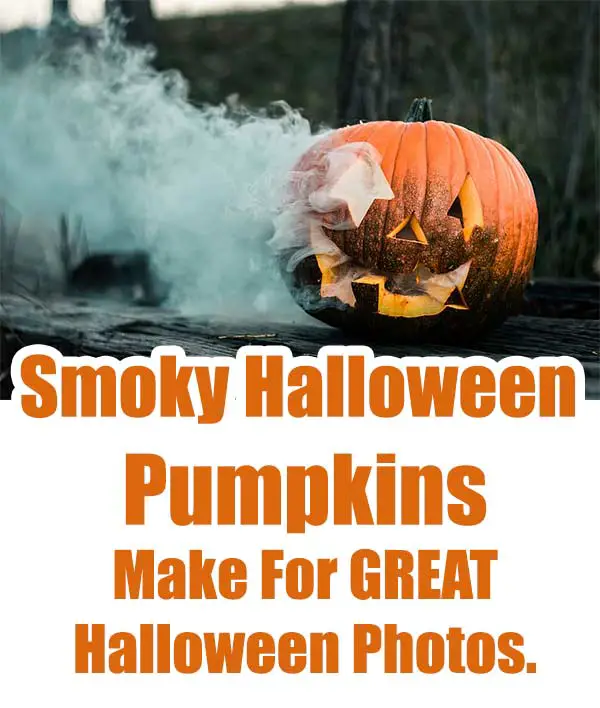 I LOVE halloween and I love to take family halloween pictures, I know, I may be weird but I just LOVE the colors of fall and the light is always almost never too bright. So photos ALWAYS come out great.
I think to cover my behind, I want to go ahead and do a quick disclaimer:
DO NOT TRY THIS WITH YOUNG CHILDREN, THE SMOKE COULD CAUSE SERIOUS HARM IF INHALED. THE SMOKE COULD ALSO STAIN CLOTHING.
Check out some cool examples of the smoky pumpkins in action.
Here is a slow motion video of a smoking pumpkin
Where can I buy the smoke from?
I have had great luck with my smoke grenades from a website called https://smokeeffect.com/. This is NOT a sponsored article and I am not getting any compensation from the company for sharing this info.
You could go all out and do several pumpkins with different colors of smoke. I think that would be an epic picture for sure. Or just be traditional and stick with orange.
How much are the smoke effects?
The smoke effects range in price from a buck to around $69. There really is a lot of choice and price ranges to cover specifically here.
More interesting articles you may be interested in reading:
20 Ways to Deter Rabbits from Eating Your Garden
How To Get Rid Of Wasps With Just A Brown Paper Bag
How To Get Rid Of Any Burrowing Animals With This Dawn Soap Solution
Thanks for reading and be sure to share this info with your friends using the social share buttons below.
Talking about social stuff, consider liking our Facebook page to keep up to date with our articles. Check out our other articles for more mental scoops!