10 Laundry Tips And Tricks To Make Your Life Easier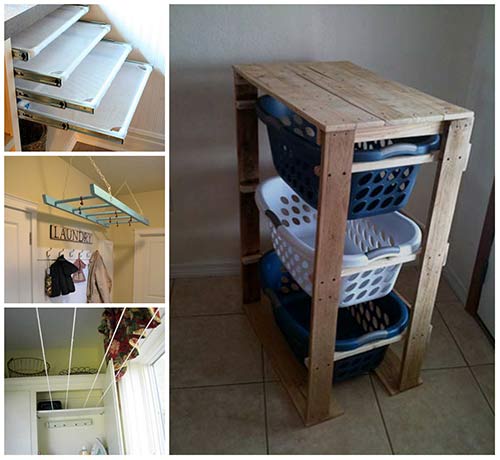 Laundry isn't a favorite task that many of us enjoy, nonetheless having a pretty and tidy space to work in undoubtedly makes life simpler. We've put some genius tips and tricks together to make your laundry more enjoyable, spacious and easier!
I personally LOVE doing laundry, I know, I must be weird, I hear a lot of people say that I am the "clean freak" in my neighbourhood but that doesn't bother me, I must have OCD. lol. I would love to hear more tips and tricks if you have any. I would gladly add them to this article.
Built-In Laundry Drying Racks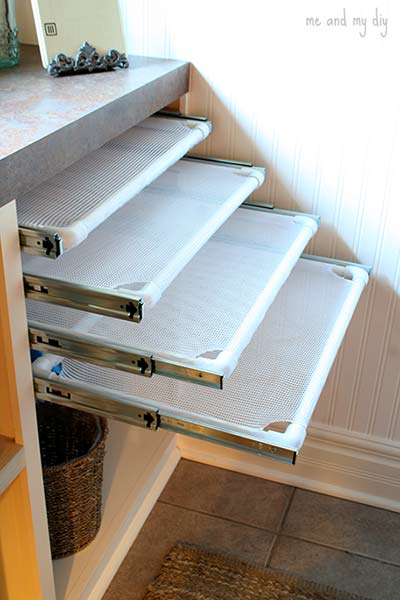 You're not going to believe how easy they are to make. Having these built-in racks will make drying your clothes a whole lot easier and best of all, they take up little to no room at all. Get the tutorial here
Retractable Clothesline In A Cupboard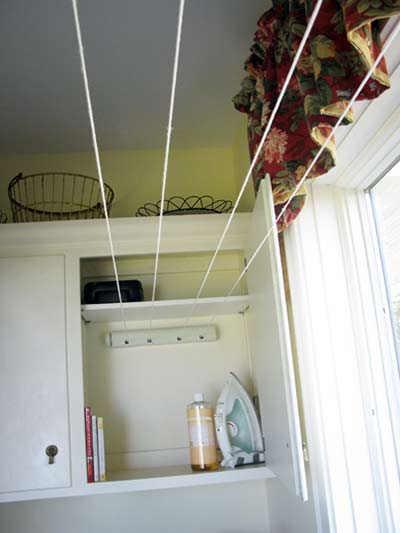 You can hang and dry a full load of laundry on my retractable clothesline. You can also hide the line to tidy up before company comes over. This easy and cheap laundry tip is one of my favourite. So easy and very simplistic. Get the tutorial here
DIY Tilted Shelf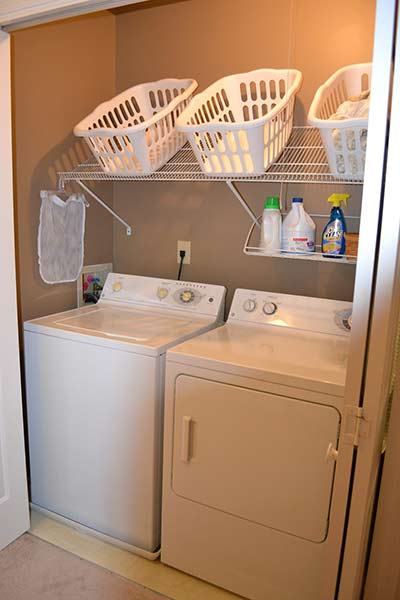 Having a shelf above the washer and dryer makes laundry way easier if you have no floor space, you can keep baskets of washing there until you are ready to wash the clothes. This DIY project is one of the cheapest and easiest laundry tips. Get the tutorial here
How To Build A Pallet laundry Basket Dresser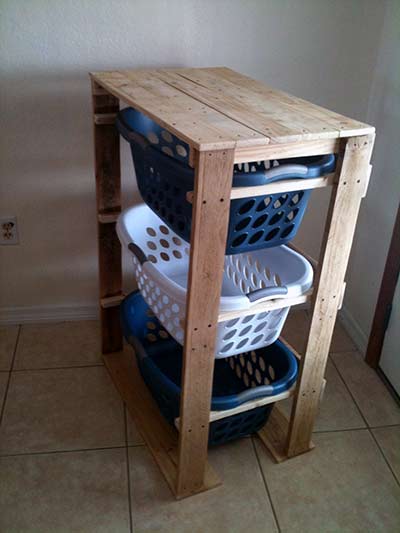 I can see why.  So much storage greatness, and the goodness of using reclaimed wood!! Having this will help you keep your baskets neat and tidy and out of the way. Having a vertical shelf for your baskets makes more sense than having baskets strewn all across the floor or thrown into the laundry room. Get the tutorial here
Repurpose An Old Ladder Into A Clothes Rack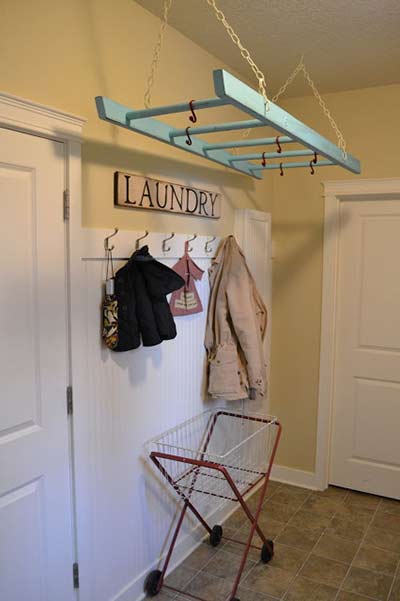 You can pick up old wooden ladders for a very reasonable price at antique stores or at garage sales. Give it a lick of paint and you are good to go with a cheap clothes rack for drying your clothes inside. Get the tutorial here
See 5 more laundry tips and tricks to make life easier on the next page