Cherry Rose sunflowers Are Stunning. Get Some Seeds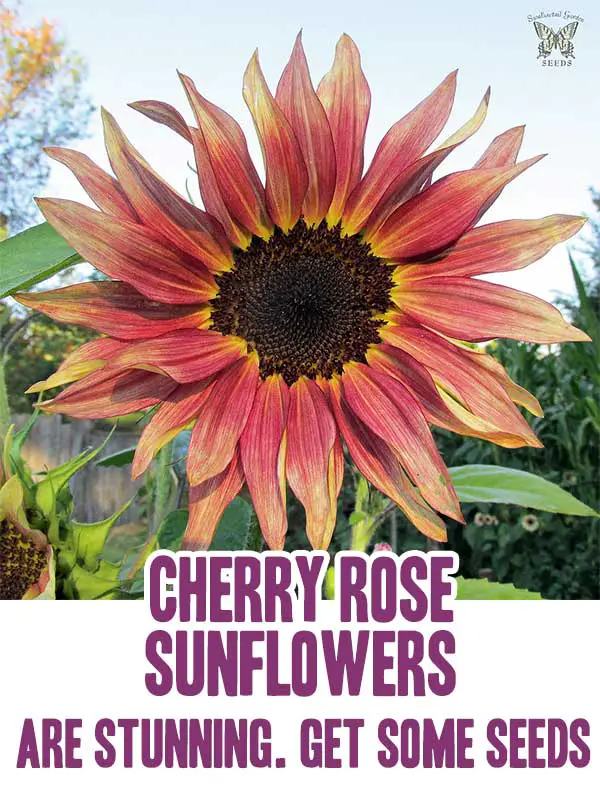 How pretty are these sunflowers! I have never seen anything quite like them.
Most Sunflowers grow over 6ft and produce a massive yellow flower. Now you can show off your gardening skills and make your garden even more pretty by planting CHERRY ROSE SUNFLOWERS.
Sunflowers will make a great flower for floral arrangements & bouquets and are best used directly outdoors as a border plant, along driveways & fences or in fields by the masses.
Color: Red / Light Yellow
Height: 6′ Tall
Width: 18″ Spread
Season: Annual
Zones: All
Environment: Full sun
Pictures of the beautiful cherry rose sunflower
So pretty in a vase
A little bee is taking a rest on this beautiful sunflower
Link to get quality seeds below! If you grow some please send us some pictures. We would love to see them.
More interesting articles you may be interested in reading:
How To Remove A Tree Stump Painlessly
10 Vital Home Maintenance Tasks You'll Regret If You Forget
See How Much Propane Is Left In A Tank With No Gauge
Thanks for reading and be sure to share this info with your friends using the social share buttons below.