How to Make Hand Sanitizer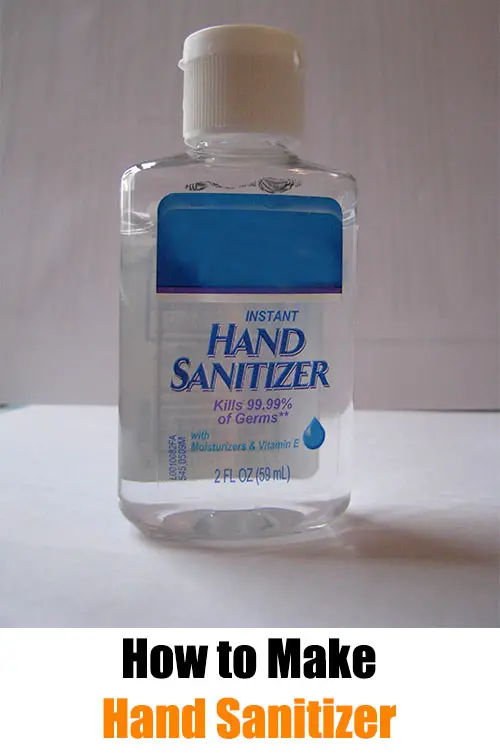 With the covid-19 virus spreading like wildfire, it is important to follow a strict hand washing regimen to help stop the spread of the virus.
Washing hands isn't always available so the next best thing is to wash hands with hand sanitizer.
The scary thing I am seeing in regards to the later is that hand sanitizer is flying of the shelves and isn't being restocked. Or if it is available it is being marked up and way too expensive. If you live in a big city, this may be more prevalent.
Either way, it would be handy to know how to make your own if you can't get a hold of any hand sanitizer over the coming weeks / months.
The recipe is super simple. Please see the recipe below.
Hand Sanitizer Recipe
Combine in a bowl:
⅔-cup rubbing alcohol (99% isopropyl alcohol)
⅓-cup aloe vera gel.
Stir. Decant into a clean soap or pump bottle.

That's it, that's the recipe. Originates with a 2019 post by biomedical PhD @azareal: https://t.co/nmxCOfqojL

— Maryn McKenna (@marynmck) March 2, 2020
More interesting articles you may be interested in reading:
How To Remove A Tree Stump Painlessly
10 Vital Home Maintenance Tasks You'll Regret If You Forget
See How Much Propane Is Left In A Tank With No Gauge
Thanks for reading and be sure to share this info with your friends using the social share buttons below.
Talking about social stuff, consider liking our Facebook page to keep up to date with our articles.