How To Make a Sourdough Starter And Bread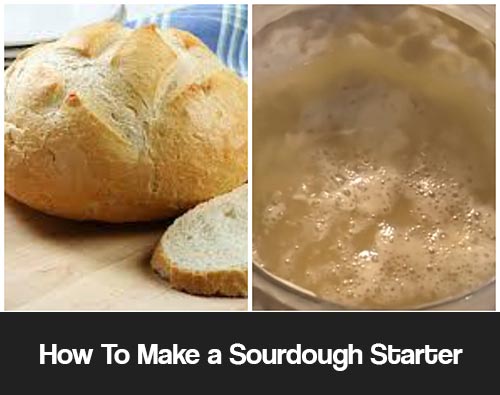 Making sourdough is super easy and super cheap to do compared to store bought sourdough bread.
Learn how to make delicious sourdough bread using a traditional sourdough starter.
Step-by-step instructions including the three critical steps for light and fluffy sourdough bread your family will love.
Also includes information on making sourdough bread that isn't sour if that is desired.
Sourdough Salad Recipe:
Sourdough bread salad
I am a fan of using bread in an unusual form – it's a great way to use up odds and ends. Here, bread becomes a salad in the style of a Tuscan panzanella.
Serves 4
400g sourdough bread, preferably a bit aged: if not, dry in a low oven for a while
1 garlic clove
1 medium red onion, thinly sliced
1½ tbsp red wine vinegar
4 tbsp olive oil
1½ tbsp capers
2 tbsp green olives stuffed with anchovies, roughly chopped
400g ripe tomatoes, peeled
A few sprigs of oregano, leaves removed from stalks, roughly chopped
Salt and black pepper
1 Cut the garlic clove in half and slice the bread into thick pieces. Rub each piece of bread on both sides with the garlic clove. Rip the bread into bite‑size pieces.
2 Mix the onion with the red wine vinegar, olive oil, capers, olives and tomatoes and season to taste. Throw in the bread pieces and the oregano and mix well. Leave to stand for 30‑60 minutes at room temperature.
3 Taste again and season if necessary.
Serve with a green salad and some cold meat or a good cheese.
Video on how to make the starter and bake the bread
Thanks for reading and be sure to share this info with your friends using the social share buttons below. Talking about social stuff, consider liking our Facebook page to keep up to date with our articles. Check out our other articles for more mental scoops!