7 Perennials That Will Bloom Multiple Times This Summer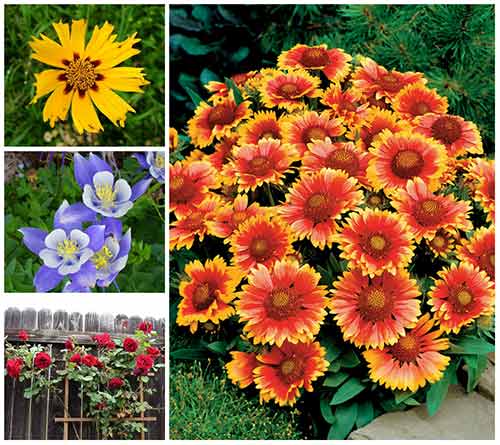 This article will give you pointers on how to make seven different perennials give you a second flush of blooms and when you can expect them.
Read on to learn how make the perennials in your garden really put on a show this year.
Knowing which perennials bloom more than once could save you some money too.
I have for the longest time just planted once and then after the plant blooms, I just plant annuals around them for the color.
Now I know that these 7 perennials can bloom multiple times, I may have to change up my planting.
Below are 7 perennials that will bloom multiple times this summer:
Blanket Flower – Zones: 3-10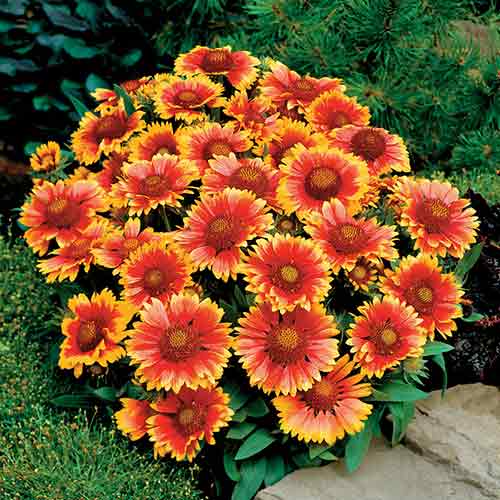 Continuous, May through fall, or frost. Blanket flowers are wonderfully cheerful, long-blooming plants for hot, sunny gardens.
They produce single or double daisy flowers through most of the summer and well into fall.
The light brick red ray flowers are tipped with yellow — the colors of Mexican blankets.
Blanket flowers tolerate light frost and are seldom eaten by deer.
Deadhead the flowers to keep them blooming consistently through the summer and into fall.
Some species tend to be short-lived, especially if the soil is not well drained.
Climbing Rose – Zones: 5-9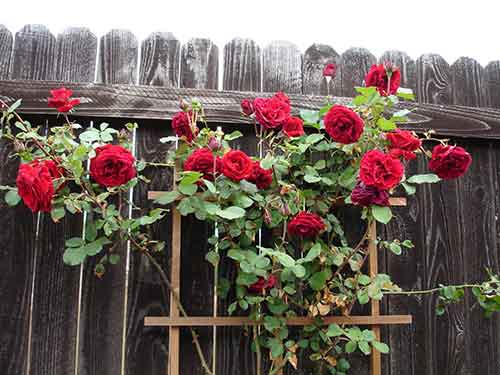 Blooms May-ish, then five weeks later. The acrobats of the rose world, climbing varieties develop long canes well adapted to training on pillars, fences, arbors, and gazebos.
Most climbing roses are mutations or variations of bush-type varieties. They develop either large, single flowers or clustered blooms on a stem.
Climbers may bloom once a season or continually, depending on the variety. Climbers can be trained to bloom more heavily by leading their canes in a horizontal direction.
Loose anchoring to a support will encourage young plants to climb.
Columbine – Zones: 3-9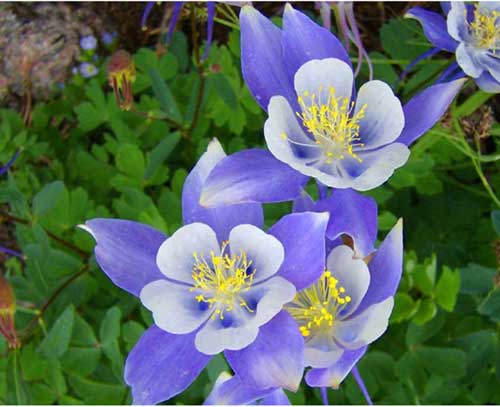 Blooms May-ish, then six weeks later. Perfect for cottage and woodland gardens, old-fashioned columbines are available in almost all colors of the rainbow.
Intricate little flowers, they are most commonly a combination of red, peach, and yellow but also blues, whites, pure yellows, and pinks; they look almost like folded paper lanterns.
Columbine thrives in sun or partial shade in moist, well-drained soil. Plants tend to be short-lived but self-seed readily, often creating natural hybrids with other nearby columbines.
If you want to prevent self-seeding, deadhead plants after bloom.
Jacob's Ladder – Zones: 4-8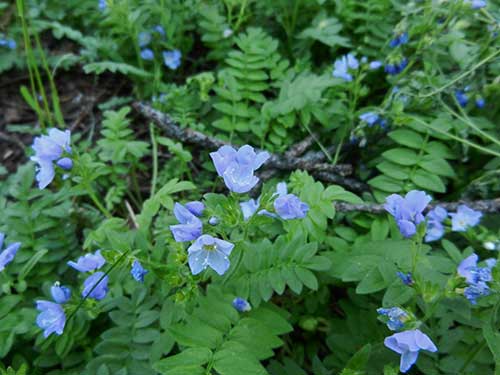 Booms June, then 10 weeks later. Jacob's ladder is a favorite native plant for shady spots. It has long handsome leaves, sometimes variegated, with a ladder-like arrangement of leaflets.
Heavy clusters of clear lavender blue, pink, yellow, or white flowers with conspicuous stamens nod atop slender stems.
Jacob's ladder is a winner in sunny or lightly shaded beds and borders as well as in native plant gardens. Well-drained soil is a must.
Large-Flowered Tickseed – Zones: 4-9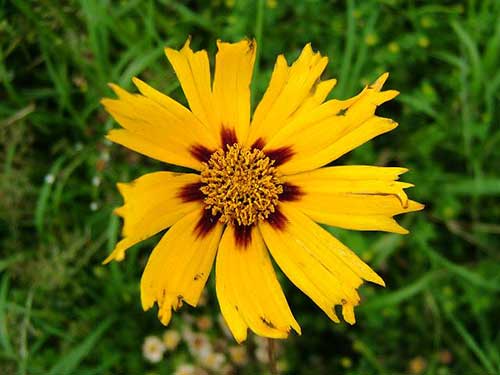 Blooms continuous, May through August. After the flowers fade, cut the stems down to the side shoots.
A prairie flower, tickseed tolerates heat, drought, and humidity. Easily grown in dry to medium moisture, well-drained soil in full sun.
Thrives in poor, sandy or rocky soils with good drainage. Tolerant of heat, humidity and drought. Prompt deadheading of spent flower stalks encourages additional bloom and prevents any unwanted self-seeding.
Freely self seeds and can become somewhat weedy. Also spreads by rhizomes.
Plants are somewhat short-lived and self-seeding helps perpetuate a good planting in the garden.
Plants may be cut back hard in summer if foliage sprawls or becomes unkempt.
When grown in borders or other formal garden areas, division may be needed every 2-3 years to maintain robustness. May be grown as annuals.
Peachleaf Bellflower – Zones: 3-7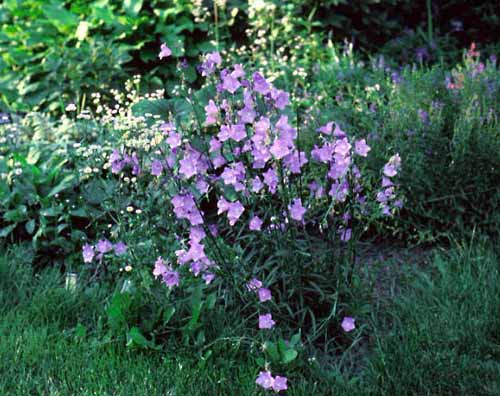 Blooms June, then six weeks later. With bell-shaped, tubular or star-shaped flowers in shades of blue, white, pink and red, they have growth habits that range from low and creeping to tall and upright.
Most of the garden-worthy choices are perennials, although there are some annuals and a biennial in the genus.
And all are beautiful, even the few that are such vigorous spreaders and seeders that you may need to think twice about including them in your garden.
Woodland Sage – Zones: 4-9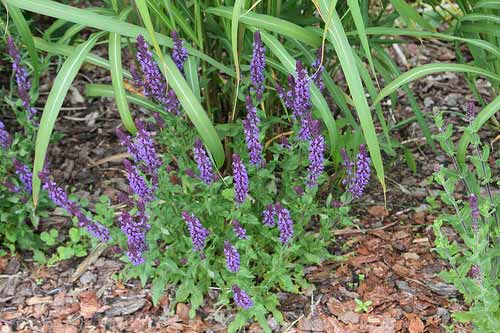 Blooms continuous, April through September. A type of flower / ornamental, it mainly grows as a perennial plant – which means it typically grows best over a long period (from 3 years+).
Woodland sage is known for its forb habit and growing to a height of approximately 60.0 cm (1.95 feet).
Expect blooming to occur in late spring. Woodland sage is a great plant to attract bees to your garden.
Thanks for reading and be sure to share this info with your friends using the social share buttons below. Talking about social stuff, consider liking our Facebook page to keep up to date with our articles. Check out our other articles for more mental scoops!