20 Clever Winter Hacks That Everyone Should Know
Wintertime is that wonderland season of subzero temperatures, blizzards, and beautiful snowfalls – not to mention the time when we get to wear our ugly sweaters with pride!  As soon as the first snowflake makes its way we think about all of the fun winter sports and activities we can partake in.
Let's not forget the cons of the winter months, shall we? We're talking about frozen toes; the garage door freezing shut or that you need to be late for work scraping ice off the windshield of your car. Put on your sweater, and your hair stands tall because of the winter months drying it out making it staticky, etc. Bah-humbug is what we're looking for when the excitement of winter wonderland subsides and we're surrounded by shoveled snow with yellow markings from folks walking their dogs.
However, we can stay in a positive mindset about winter if we learn and utilize some clever winter hacks that can make our lives a bit easier with many involving items we already have in the home. From creating DIY waterproof winter boots to warming your home in a cost-effective way we have 20 Winter Hacks That Everyone Should Know.
1. Waterproofing Boots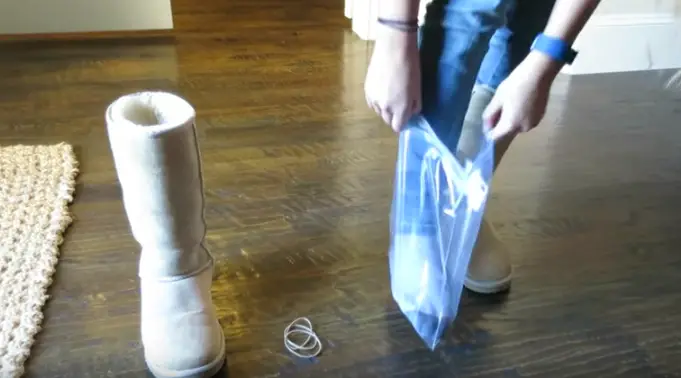 (Image credit: QPolitical.com)
Not everyone has waterproof winter boots, but everyone loves to have warm and toasty toes during the cold months. Here's a clever way to keep your little piggies from running all the way home from the market in cold and soggy socks. Grab yourself two-gallon size plastic bags and place your feet in each one then wrap a rubber band around your ankles. Your feet will stay dry even when your boots are wet, but don't take off your shoes in front of others unless you don't mind explaining a few things, ha!
2. Foam Noodles to Dry Boots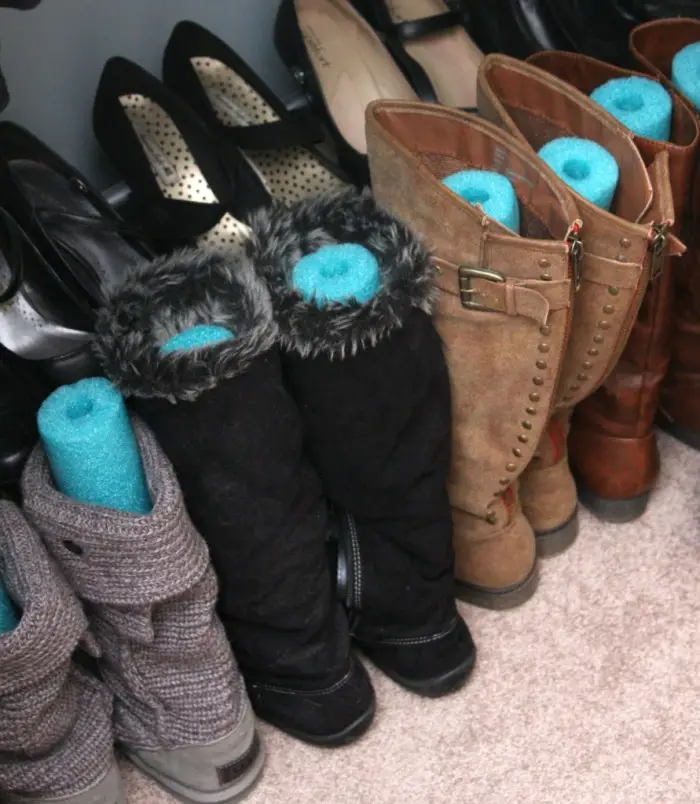 (Image credit: happy go lucky blog)
I bet you thought you had put your summer pool toys away for a good few months, right? Wrong. Take out those pool noodles of yours because they make an ideal tool for drying your wet boots. Just cut the pool noodles into sections of three and insert them into the neck of the winter boots, so they stay nice and straight.
3. Warm-up Eyeliner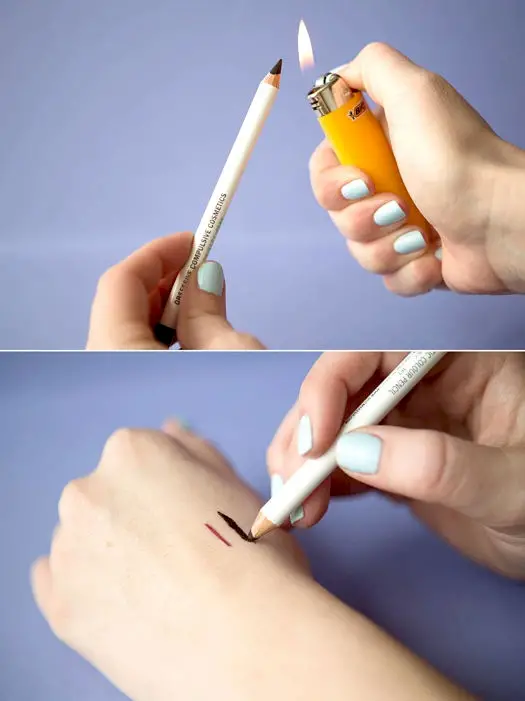 (Image credit:hypefeeds.com)
Ladies if you accidentally left your eyeliner in a place that gets cold quick then you're left with a stiff tip that will hurt your eyes when trying to get prettied up for the day. Grab yourself a lighter and hover it over the eyeliner tip to help soften it up so that it applies a lot smoother. It will only take a few seconds.
See more winter hacks on the next page..