10 Extraordinary Uses For Ordinary Items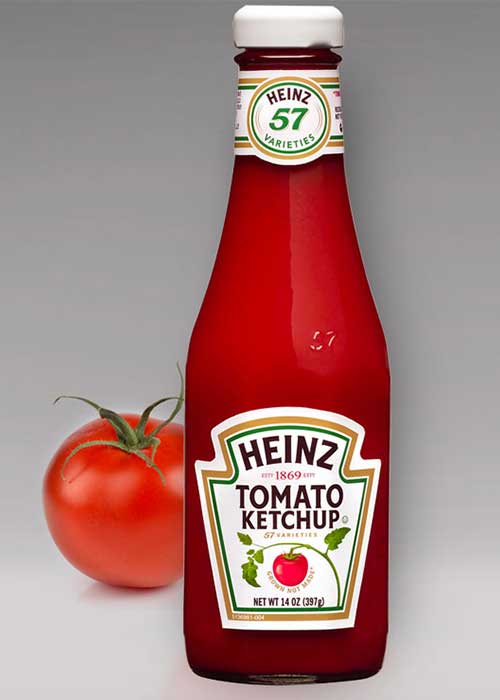 Some ordinary, unassuming household objects have super powers. And most of these items cost less than a couple of bucks. So the next time you stain a shirt, smell something funky or think about tossing a banana peel, check these uses first. Not only will you be going green, you'll be saving some green to buy more Stuff.
I have been trying to test all of these and currently need only 2 more to complete the list. What I have tried works well and I have even stopped buying the proper products. For example. I used to buy expensive conditioner because my hair is really dry but after using mayonnaise I will never buy conditioner again, for myself anyway.
1. Ketchup

Get rid of chlorine green hair with a ketchup shampoo. Massage ketchup generously into your hair and leave it for 15 minutes, then wash it out with baby shampoo.
2. Lemons
To relieve a sore throat, cut a lemon in half, skewer half over a medium flame on a gas stove or an electric burner set on high and roast until the peel turns golden brown. Cool slightly, then mix the juice with 1 teaspoon of honey.
Whiten fingernails by rubbing a wedge on them.
Remove soft cheese or other sticky foods from a grater by rubbing both sides with the pulp side of a cut lemon.
Create blond highlights by adding a quarter-cup lemon juice to three-quarters cup water and rinse your hair with it. Sun dry your hair.
3. Mayonnaise
Condition your hair by massaging it into your hair and scalp. Cover your head with a shower cap, wait several minutes, and shampoo.
Relieve sunburn pain by slathering mayonnaise over the affected area.
Clean piano keys with a little mayonnaise applied with a soft cloth. Wait a few minutes, wipe with a damp cloth and buff.
Remove bumper stickers by rubbing some mayonnaise over them. Let it sit for several minutes and wipe it off. It will also remove tar and pine sap.
4. Milk
Shave with milk if you have nothing else to use as a barrier.
Shine patent leather shoes by rubbing them with milk on a soft cloth. Leave to dry and buff.
Remove ink stains from clothing by soaking in milk. This can take a half-hour to overnight.
Repair fine cracks in china by boiling them in milk. The milk reacts with the kaolin in china to close the crack. Place the plate in a pan, cover it with milk (fresh or reconstituted powdered milk) and bring to a boil. As soon as it starts to boil, lower the heat and simmer for about 45 minutes.
5. 
Sharpen your scissors by cutting through six to eight layers of foil.
Shine rusty chrome by scrubbing with a little water on a wadded-up piece of aluminum foil.
Keep birds out of your fruit trees by hanging twisted strips of aluminum foil on them with fishing line.
Keep the soot off the bottom of your fireplace or charcoal grill by lining it with aluminum foil before starting a fire. Dispose of the foil after the fire cools.
Eliminate electromagnetic interference if your TV and DVD player are stacked on top of each other by placing a sheet of aluminum foil between them.
Iron more effectively by putting a piece of aluminum foil under the ironing board cover. The foil will reflect the heat from the iron so both sides get ironed at once.
Move furniture with ease by putting small pieces of foil under the legs, dull side down.
Clean starch buildup from your iron by running a hot iron over a piece of aluminum foil.
See 5 more Extraordinary Uses For Ordinary Items On The Next Page