Why Your Hydrangeas Aren't Blooming and HOW To FIX It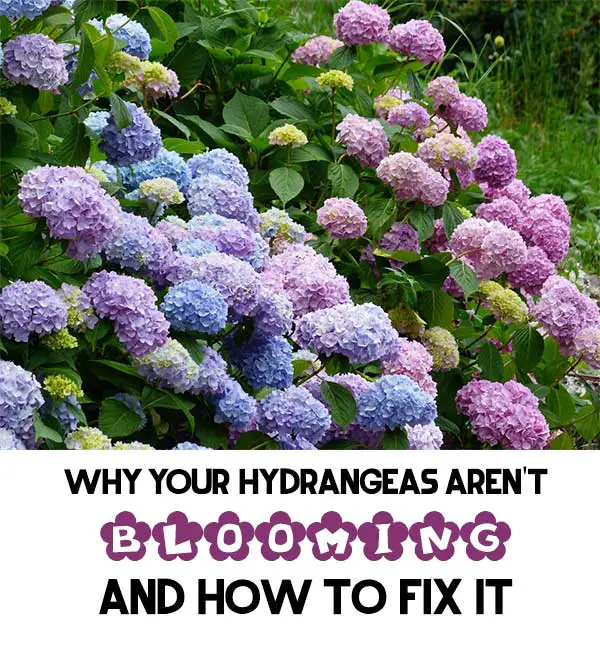 Feeling frustrated, flustered and annoyed? Struggling to figure out why your hydrangeas aren't blooming?
If so then look no further.
Here is a list of why your beautiful flowers aren't blooming and what you can do to be the envy of your neighbours for years to come.
Reasons why hydrangeas fail to bloom
Hydrangeas fail to bloom due to poor care and preparation. In some cases it's due to an incorrect regonal variety of plant used in the area where you live.
If your plants arent hardy enough to withstand the climate for where you live then they will surely struggle to bloom as Hydrangea buds are very sensitive to cold.
Check the USDA Agricultural research service website for a guide to your area.  https://planthardiness.ars.usda.gov/PHZMWeb/
USDA Plant Hardiness Zone MapUSDA Plant Hardiness Zone Map. The 2012 USDA Plant Hardiness Zone Map is the standard by which gardeners and growers can determine which plants are most likely to thrive at a location. The map is based on the average annual minimum winter temperature, divided into 10-degree F zones.planthardiness.ars.usda.gov
Once you have your hardiness rating go to your local garden center and enquire into seeds or a plant for regional Hydrangeas, the plant tags will tell you if the plant blooms on old wood, new wood or both.
If you already have regional plants then the it could be down to over pruning, to much exposure to cold weather or over-exposure to sunlight.
Most flower buds develop on old stems. Once the stems are damaged (For example during a late freeze in spring or because they were cut back to much) New flowers will not appear until the following year and only if it's during a mild spring season.
This is generally because the plan will be busy gowing new wood instead of producing blooms. 
I'd always advise to wait and prune your hydrangeas in the spring. Once the plant starts growing you'll see stems that do not have any leaves, if they are brittle when bent then these stems should be pruned since they are dead and will not produce any blooms.
If you live in a location that is overly affected by cold Winters/Springs then look at investing in a cold cover protection setup or wrap your plants in burlap to keep the frost at bay. 
Remember, old wood hydrangeas blooms in the fall for the following spring. So if the buds produced in the fall are frozen in the winter, you will not have blossoms the following spring.
Too much sun and not enough water lead to wilt. Sun exposure should equate to roughly 3-4 hours of light a day.
Early morning light is perfect to encourage your Hydrangeas to bloom. Mid-day light is fine but intense afternoon sun is usually too much.
Newer hydrangea varieties are being developed to tolerate greater lengths of exposure so check with your garden center if you plan on planting in a more exposed area. 
As with almost anything, if exposed to the sun for extended periods of time then more watering would be required to prevent wilt.
Finally, if your hydrangeas are not flowering you may want to have your soil tested.
If there is an abundance of nitrogen, your hydrangea may not flower. Hydrangeas need phosphorus in order to properly bloom and flower. Consider this when choosing a fertilizer for your plants.
More interesting articles you may be interested in reading:
How To Remove A Tree Stump Painlessly
10 Vital Home Maintenance Tasks You'll Regret If You Forget
See How Much Propane Is Left In A Tank With No Gauge
Thanks for reading and be sure to share this info with your friends using the social share buttons below.