How To Make Your Own Plant Fertilizer Solution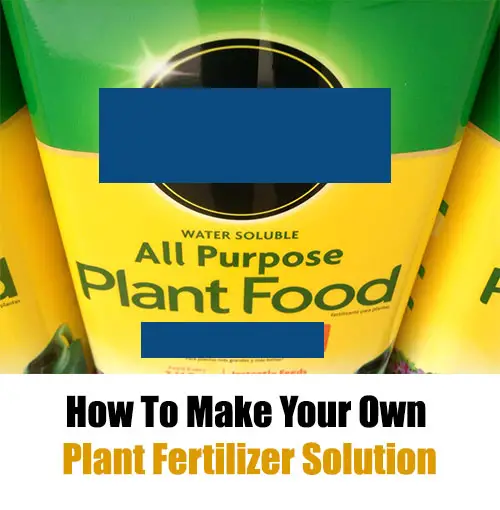 Sometimes fertilizer is just to darn expensive. Solve that issue by making your own for a lot less money.
This DIY fertilizer will help your plants explode into flower and keep them healthy. Check out this amazing garden… so beautiful.
This DIY plant fertilizer is a more organic way to feed your plants.
What you need:
– 1 gallon of water
– 1 tbsp epsom salt
– 1 tsp baking soda
– 1/2 tsp of Household ammonia.
How to make it:
Mix all ingredients together. (shake before use)
Use once a month on your plants by mixing a 1/8 -1/4 of the concentrate with 4 cups of water in a watering can. (use 1/8th for a light feeding or 1/4th for a heavier feeding).

Watch your plants explode with growth 🙂. If you make the DIY fertilizer and like it, please let us know how your plants do.
More interesting articles you may be interested in reading:
How To Remove A Tree Stump Painlessly
Grow Hot Lips Flowers This Year
12 Amazing Uses For Apple Cider Vinegar
If you found this tutorial helpful please share it on your social media pages so your friends get to see it too.