How To Make Yeast From Scratch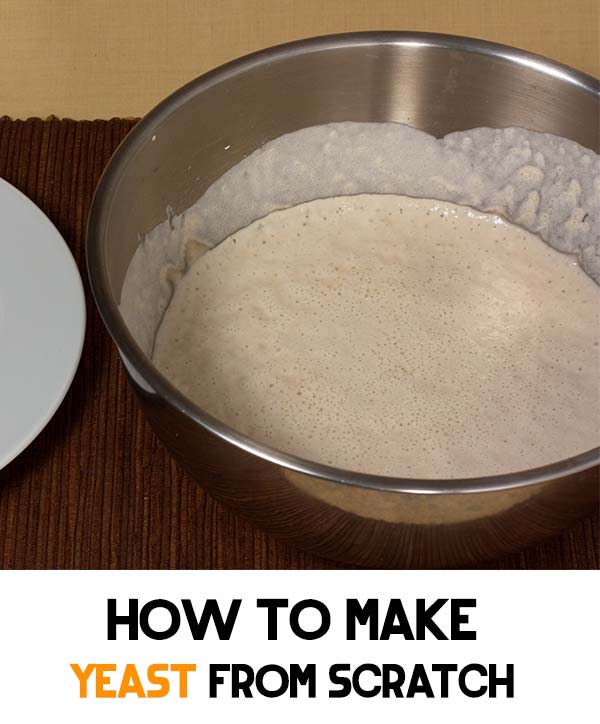 I am not sure when you will be reading this post, but right now, is april 21st 2020 and we are in the middle of a pandemic. Yeast is so hard to find, my local walmart hasn't had it in stock for weeks.
Even if you are reading this years later and everything is hunky dory again, this recipe may still come in handy if you want to make your own bread COMPLETELY from scratch!
So if you are looking to make bread or baked goods and you need yeast, I found a great tutorial which shows you how to capture wild yeast and bacteria that's already present in the air or in the flour to make a "sourdough starter." This believe it or not is how bakers have done it for generations.
Amazing bread pics:
Make your own yeast from scratch video:
Roe Sie, from the King's Roost, teaches you how to catch wild yeast in your own kitchen with a bit of flour and some water (or pineapple juice!) to start your own colony from scratch. It's easy and fun.
check out this overflowing starter! One can only wish you make this much 🙂
More delicious recipes you may be interested in reading:
5 Reasons You Should Be Cooking With Cast Iron
Over 400 Amazing Meals In A Jar Recipes
Two Amazing 100 Year Old Mead Recipes
SWISS CHICKEN CASSEROLE RECIPE
If you enjoyed this recipe today, we would be grateful if you could share this article on your social media accounts. (Facebook and Pinterest). Twitter too if you are young enough to use it 🙂