Vanilla Strawberry Hydrangeas Produce The Most Beautiful Pink And White Flowers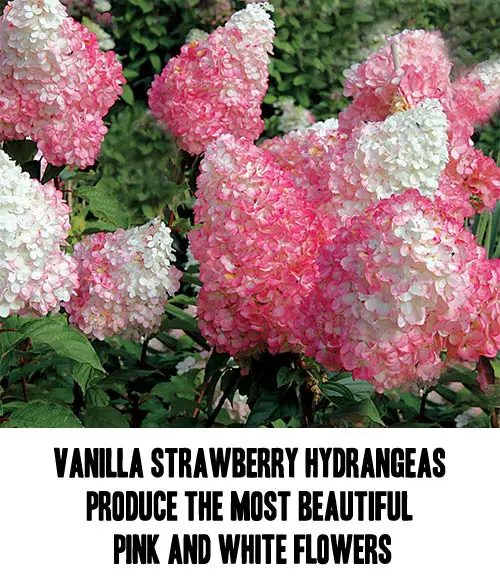 Vanilla Strawberry With its cone-shaped flowers, these Hydrangeas can show three colors at once during its bloom time, which can last into late fall.
Vanilla Strawberry starts the season blooming creamy white before flower heads turn pink, then red or a darker burgundy.
These can grows up to 8 feet high and 5 feet wide. These do best in zones 3-8; Vanilla Strawberry Hydrangea The brightest pink of any panicle hydrangea.
Flowers open as a white and will turn to bright pink. They are very large and more rounded bloom shape that compares more to the limelight hydrangea.
Vanilla Strawberry is the most talked about new hydrangea, and for good reason… THEY ARE BEAUTIFUL.
Details
Multi-Colored, Cone-Shaped Blooms Last a Long Time
Color Changes from Creamy White to Bright Pink to Strawberry Red
Amazing Cut Flowers
Grows in Sun or Partial Shade
Attracts Butterflies
Year-Round Interest
Perfect Size for a Hedge
Cold Hardy
Get the BEST reviewed seeds here
I am not getting paid to link to these seeds but I have had great success with all of this companies seeds in the past!
Combine the Vanilla Strawberry with other Hydrangeas in your garden. Mix different varieties to enjoy a variety of colors and a longer bloom time!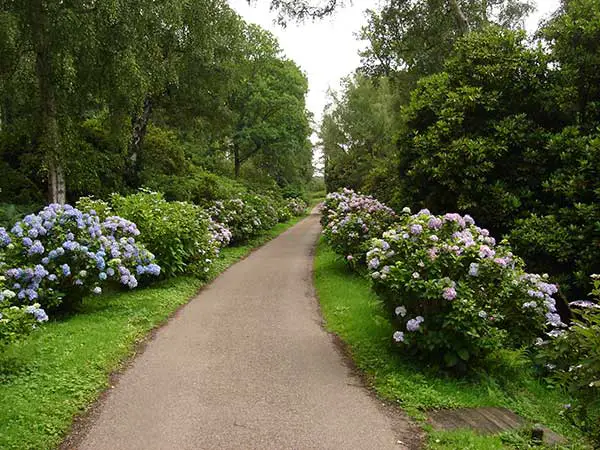 This Hydrangea is fast growing so it would make a great hedge plant. The upright habit and large flower panicles will add a strong yet elegant form to any border or natural area.
More interesting articles you may be interested in reading:
How To Remove A Tree Stump Painlessly
10 Vital Home Maintenance Tasks You'll Regret If You Forget
See How Much Propane Is Left In A Tank With No Gauge
Thanks for reading and be sure to share this info with your friends using the social share buttons below.