Copycat Bisquick Baking Mix Recipe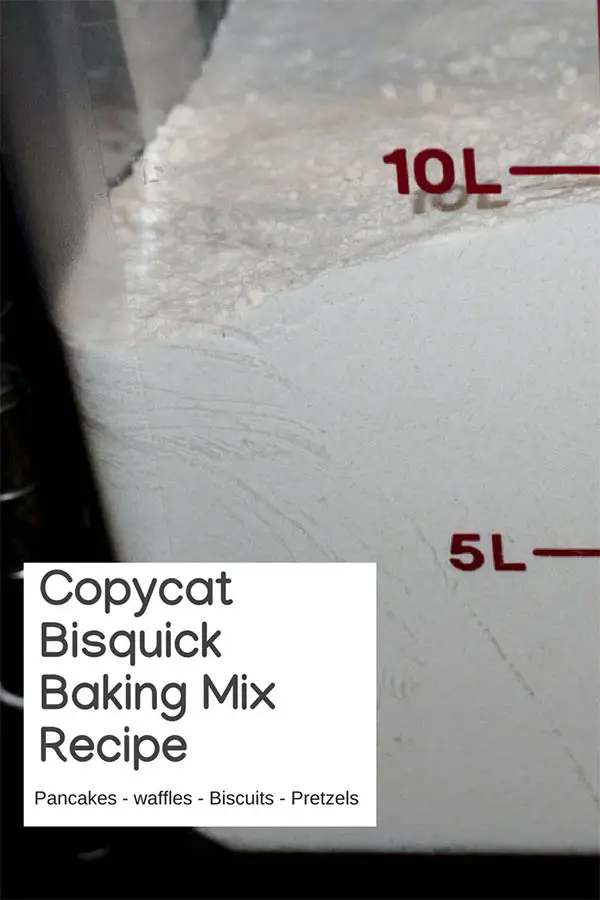 I love making my own copycat recipes. It keeps my grocery costs low and I know exactly what's in my food. This is no exception, Bisquick is expensive. At least I think it is. Would you like to make a big batch for half the cost?
I have been perfecting this copycat baking mix recipe for years!. It tastes just like the real thing, better in my opinion. This baking mix takes only a few minutes to make from start to finish and stores for up to 5 weeks in an airtight container.
This baking mix recipe is for sure going to save you a few dollars over the years but even more so… time.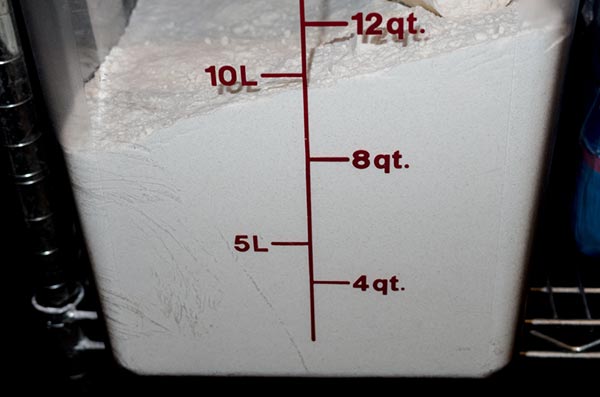 If you don't have baking mix on hand you can whip up a small batch and use it instantly! Plus you will be known as the person who doesn't use boxed baking mix! Thats awesome in my book.
Side note: if you are going to go through the effort of making a batch, you might as well make a super batch, double it or triple it so you have plantly on hand!
Here are my pancakes I made from this copycat recipe!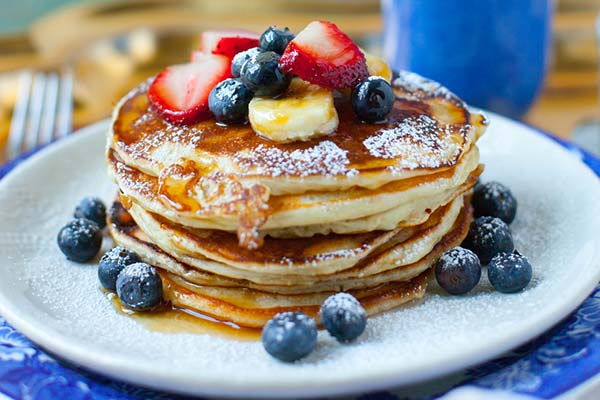 COPYCAT BISQUICK BAKING MIX RECIPE
Ingredients:
5 cups flour
4 tbls baking powder
2 tsp sugar
1 tsp salt
1/2 cup soft or melted butter (you can use shortening if you wish) (optional too)
Instructions:
Use mixer, combine flour, baking powder, sugar, and salt until well mixed.
Slowly add the butter or shortening into the bowl until mixed.
Transfer to an airtight container like a mason jar or freezer bag and store in the refrigerator for up to 5 weeks or freeze it.
Notes:
It is very important that you keep this in the refrigerator or freeze it. You do not want the butter going bad. Well worth the time spent making this though. You will never use boxed mix again!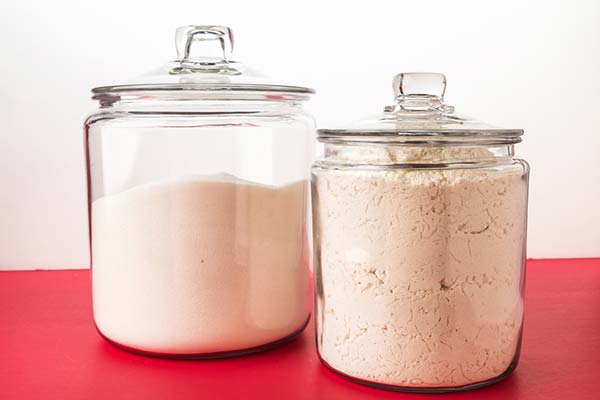 TOP QUESTIONS I GET ASKED ABOUT THIS RECIPE:
WHAT CAN I MAKE WITH THIS HOMEMADE MIX?
Oh boy, the question should be "what can't you make with this baking mix" I have successfully made dumplings, pancakes, streusel, biscuits, muffins and more!
DOES THIS RECIPE TASTE LIKE BISQUICK?
NO… It tastes better in my opinion. I would always make this over buying a boxed product.
WHAT IS BAKING MIX?
A baking mix is a pre-mixed formulation of ingredients used for the cooking of baked goods such as pancakes, biscuits and dumplings.
More interesting articles you may be interested in reading:
5 Reasons You Should Be Cooking With Cast Iron
Over 400 Amazing Meals In A Jar Recipes
Two Amazing 100 Year Old Mead Recipes
Thanks for reading and be sure to share this info with your friends using the social share buttons below.
Talking about social stuff, consider liking our Facebook page to keep up to date with our articles.