How To Make Hand Warmers For Cheap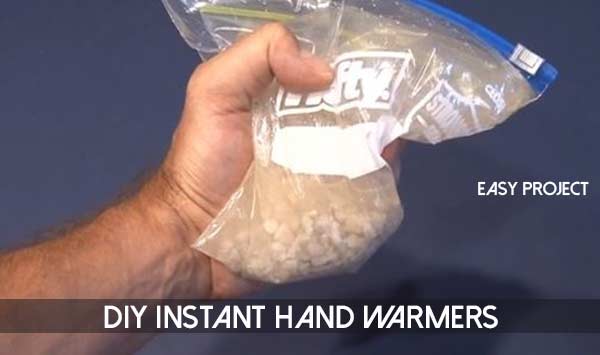 The winter months are upon us and that means cold hands. You can wear a pair of gloves but they don't always cut it. See how to make DIY hand warmers which are cheap and very easy to make! All you need for this project is:
1. calcium chloride ice-melt pellets (available at most hardware stores)
2. Large ziplock bag
3. Smaller ziplock bag
4. Water
Keep your hands and other body parts warm this winter with these easy to make hand warmers! You could make a big batch and have some stored in your car for breakdowns too. Think outside of the box a little and maybe even have some pre-made in your junk draw.
Video On How To Make DIY Instant Hand Warmers
Thanks for reading and be sure to share this info with your friends using the social share buttons below. Talking about social stuff, consider liking our Facebook page to keep up to date with our articles. Check out our other articles for more mental scoops!