8 Natural Ways to Freshen Your Home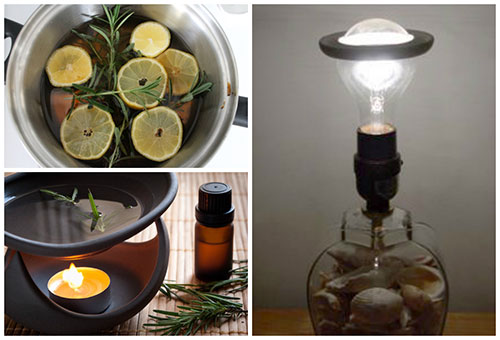 Commercial air fresheners not only break your budget, but fill the air of your home with chemicals you might wish to avoid. Scented candles may contain lead in their wicks and leave a sooty residue upon walls and ceilings. Plug in air fresheners are dangerous for small children and pets. You don't have to resort to any of these potentially hazardous products in order to fill your home with pleasing aromas, according to positivemed.com, here are eight natural methods to freshen your home!
Baking Soda
Your mother was right, baking soda is a multi-purpose wonder! Baking soda possesses antiseptic properties and soaks up nasty odors like a sponge. Try using baking soda in kitty's litter box daily. Just sprinkle on top of kitty's litter. Baking soda won't harm your pet, but certainly can eliminate the lingering pungent odor of kitty's box. Start with about ¼ cup of baking soda. Check back in about an hour. If the odors still linger, add another ¼ cup.
Baking soda combined with vinegar will banish bad bathroom odors. Combine ¼ cup baking soda with one cup vinegar in your toilet bowl. You will notice fizzing as this power combo goes to work. Let it sit in the basin for five minutes before scrubbing with a toilet brush and flushing. Stains and stench go down the drain!
Do you have a stinky clog in your sink? Try pouring ½ cup of baking soda and ½ cup of vinegar down the drain. Wait fifteen minutes and add boiling water. Caution! This will only work with metal pipes, boiling water can damage plastic pipe. Do not use this combination if you have already tried a chemical preparation; vinegar can react with chemicals to create hazardous fumes.
Baking soda can also be used to freshen the carpets in your home. Vacuum the carpet first to remove any dirt. Sprinkle baking soda liberally over the carpet. Rub the baking soda into the carpet by using a brush. Allow the baking soda to sit in your rug overnight. Simply vacuum up those bad odors the next day!
Pomanders
You might recall the humble pomander from your Grandmother's house. Grandma used this effective tool to banish nasty odors, and so can you! Pomanders can be used in many places throughout the house. Place a pomander in drawers to get rid of moths. Pomanders can be placed in closets or used as centerpieces. Pomanders also make festive holiday decorations. Simply take one medium sized firm orange and poke holes in it with a nail or toothpick. Push whole cloves into the holes and allow the pomander to air dry. Experiment with hole patterns for an artistic effect. Pomanders may be hung with ribbon.
Eucalyptus
Try using eucalyptus in your bathroom. Aromatic bouquets of eucalyptus are simple to make, tie eucalyptus stems with a rubber band and hang in the corner of your shower with twine. Make sure that the eucalyptus is hung where it won't get wet. The steam from the hot water of your shower will infuse the air with the essential oils of eucalyptus! Eucalyptus possesses anti-inflammatory, analgesic, and antibacterial properties. Inhaling eucalyptus aids in relieving congestion and asthma symptoms. The scent of eucalyptus is also extremely relaxing. Why not create your own home spa?!
light Bulb Rings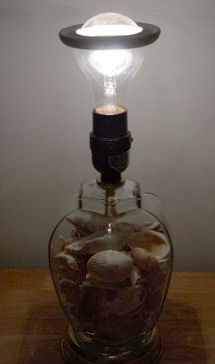 You might like to try light bulb rings. These rings are either metal or ceramic and rest on the top of a light bulb. Place three drops of essential oil into the well of the light bulb ring, then turn on the light. The heat of the light bulb will disperse the soothing odors of the essential oil throughout the room. Always use light bulbs of 60 watts or less and do not place the oil directly
on the light bulb. Make sure that when you place the light bulb ring and the essential oil that the light is in the off position.
Continue reading on page 2