10 Houses And Bunkers That Will Get You Through The Apocalypse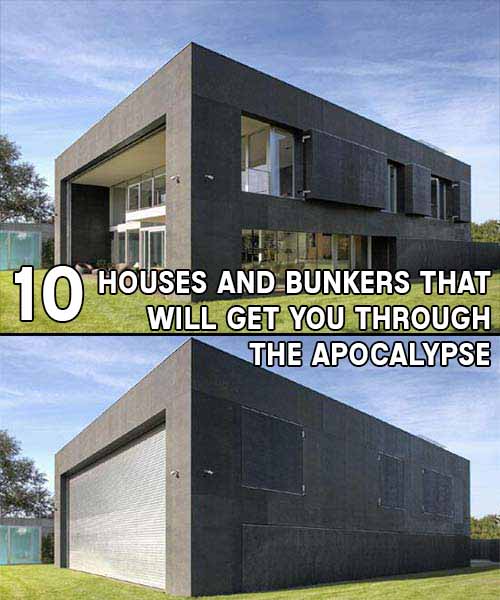 It is said in many countries that "a man's house is his castle" That is so true when it comes to an apocalypse. If you have a lot of money you could buy one of these 10 properties and wait out the apocalypse.
The house, with its movable walls, has only one entrance, which is located on the second floor after crossing a drawbridge. All windows and doors can be covered in concrete in a matter of minutes. This truly is the house I would buy if I were in the market for a zombie proof house!
If you want to be a little more mobile in the apocalypse then you might want to look into making one of these! From the outside it looks like a normal tanker but on the inside is a luxury apocalyptic pad!
Also known as Bjork's house or the most secluded house in the world. This house would pretty much guarantee your safety because it is so far away from civilization. You might go stark raving mad living there though, but that's a small price to pay for survival.
The design is a concrete block, 9 meters height without visible openings. The north elevation facing the street and both side facades seem completely opaque and yet they are not alienated to their environment. The entire structure is covered with a uniform system of prefabricated exposed concrete panels, which are integrated with heavy wood Latticework.
A glorious Victorian 3-story home stands tall on 1.3 acres providing 6,421 sq. ft. of early 20th century living space with 15 rooms surrounded by 1,140' of water frontage. All yours for a cool $1,399,000.
Page 1 of 2