10 Absolutely Mouth Watering Pumpkin Recipes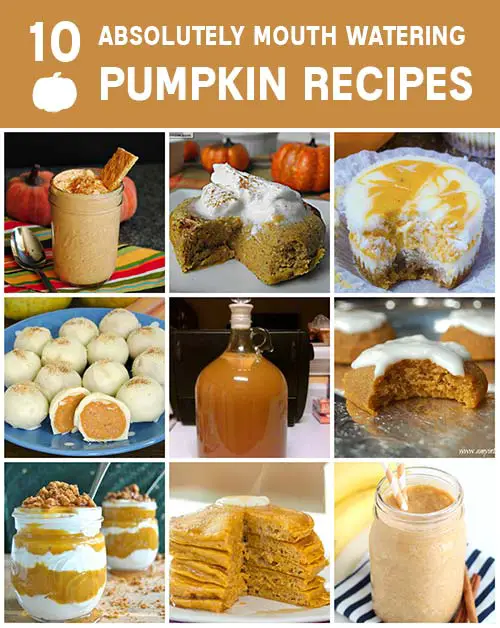 Pumpkins aren't just for carving and putting on your doorstep or porch at halloween. Pumpkins make anything delicious. Not only is fall's signature squash versatile enough make scary objects, it also packs some powerful healthy perks — like keeping heart health, vision and waistlines in check, as long as you take it easy on the pie, obviously!
I have spent some time searching around the internet and have compiled different pumpkin recipes that will have your mouth watering after reading them. If you are anything like me pumpkin will be one of your favorite tastes so this article will be your best friend this fall. Even though tinned pumpkin isn't as fresh as the real deal, they enable us to enjoy these recipes all year long if you so wish!
This mead is the color of a ripe peach and smells like autumn leaves – perfect for a Harvest blot.
Like most all pancake recipes, this one is quite simple and can be mixed together in less than 10 minutes.
Easy to make, this delicious parfait will have you wanting more.
Have pumpkin for breakfast with this easy to make pumpkin pie breakfast oats.
Pumpkin lovers will love this simple low fat pumpkin butter recipe which is so versatile to use, and deliciously good for you.
Page 1 of 2